Excellent character artist with special attention to details creates dark art personas with strong sense of inner story.
Check out Niyazi's ArtStation portfolio.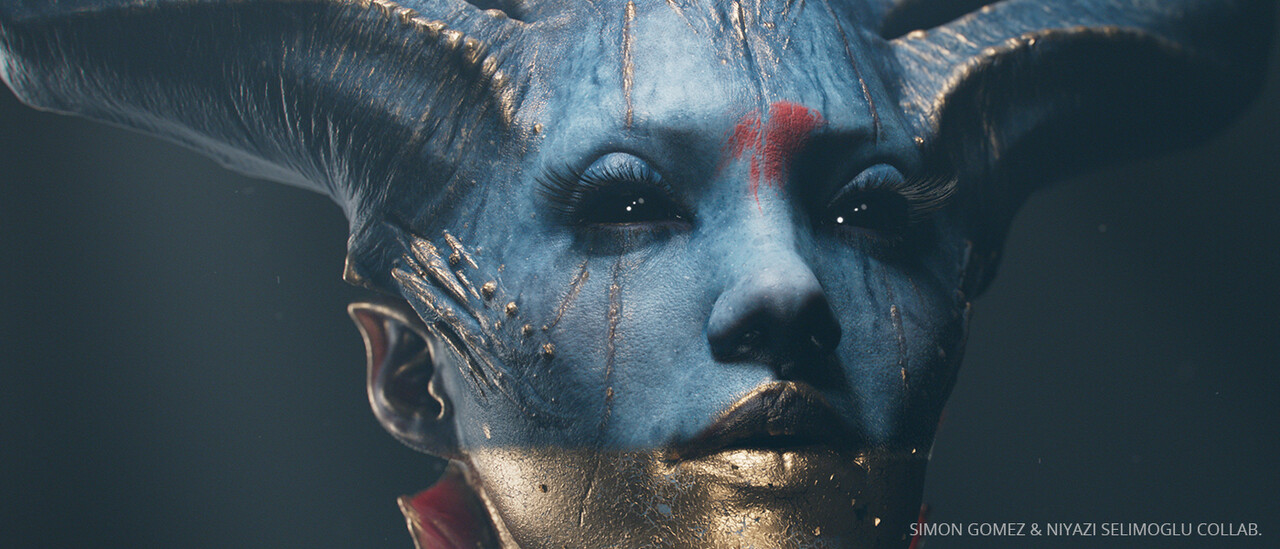 INTRODUCTION
I'm actually a graduate of economics, but I started learning 3D computer graphics from the first years of university due to my interest in games. My first job creating architectural visualization. I currently freelance, mostly doing personal work. Sometimes I volunteer for some cool projects. Games and 3D Print / Action Figures.
Could you tell us about some of the interesting projects you've worked on?
I had worked for some game companies, but the first things I enjoyed were at a production company. Our boss was a former ILM employee. He also worked in important companies such as BlueSky, PDI/Dreamworks.We did some commercial animations like Furby.
Then I made some action figures, Jin Kazama figure is one of my favourites. I always wanted to do work on action figures. After all, while I was making better career plan, unfortunately had some health problems and started to do more personal work. Now I'm selling the character models for financial things.
What software and tools do you use for your work, and why?
I use Zbrush for my sculpts. It's the most powerful software for digital sculpting in my opinion. I've used 3ds max-Vray for rendering. I like Vray's flexibility, but I love to experiment in Arnold when i find the time.
How do you organize your day (how many hours do you work per day)?
I usually work 4-6 hours a day, 30 hours a week. When I start the day, I exercise, my work day starts in the afternoon, but my favorite hours are midnight. Of course, what I say is not always the case 🙂 .
How important is working with references for you? Do you have any tips on how to effectively organize an extensive reference library?
Of course it's very important. I have reference folders of both drawings and photographs. Sometimes I have a hard time organizing because now there are incredible amount of resources .For this reason, I create a separate reference folder for each work. I try to use any references I can find pictures, drawings, 3dscans etc.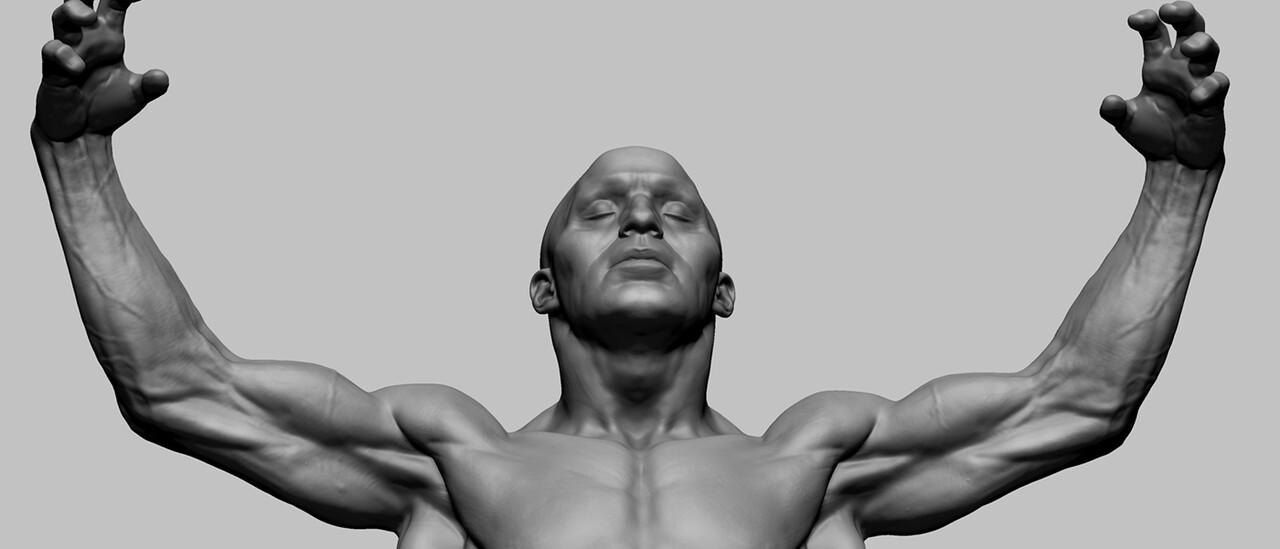 Could you describe your general creative workflow/pipeline for us?
First I look at drawings,sketches on Pinterest and look for an idea. I do this for at least an hour almost every day.Then I make some drawings myself, but very roughly. I start sculpting with Zbrush. I'm finishing primary, secondary ,tertiary forms and some skin surface details.I learned this process from Gio Nakpil's workshop.
Of course, I do a lot of editing and improvement until the final version of the character. Finally,with a suitable software, I make the final touches with rendering and finish it. This is my ultimate workflow.
Tell me about your techniques for overcoming creative blocks?
Doing things over and over again bothers me. It's really hard to do different things each time, but I try to improve my skills to not repeat them. Especially the works of other great artists are inspires me in this regard.
What drill routine do you use to sharpen your skills?
I try to practice at least 30 hours a week. I believe the best way to develop skills is to practice as much as you can. Art, sport, science, it doesn't matter.
Do you also create with non digital medium (clay, pencil drawing,…)? What does it gives you compared to digital?
I draw, but very roughly. I wanted to do it in traditional sculpture, I even bought materials etc, but I couldn't find much time to do it. I still want to go to a traditional sculpture course. Sometimes i just post from my Instagram account.
ART COMMUNITY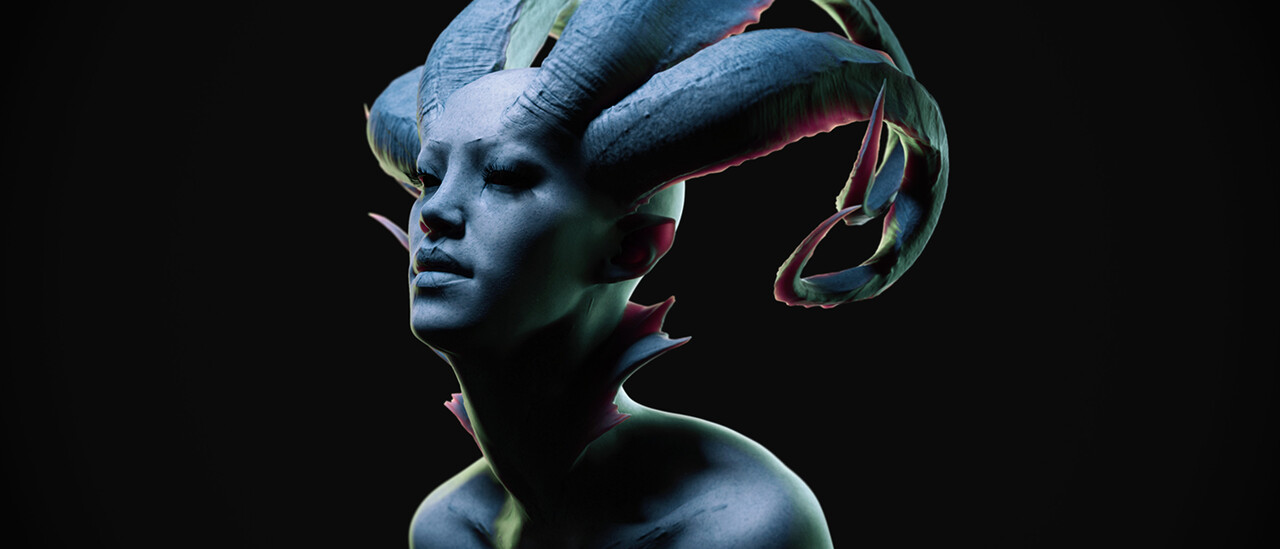 What themes would you say your work deals with?
Non-violent dark art. I love making fictional characters.
What artwork are you most proud of?
Does industry offer enough opportunities for organic modelers like you?
Yes, I've been seeing a lot of job postings in many different sectors in recent years. It can be an opportunity for those who want to start a career.
How do you define success as an artist?
People remembering you, admiring your work even hundred years later and more.
Which current art world trends are you following?
Crypto art is very popular . We are related to digital arts :), I'm following this a little bit now.
How do you collaborate with other artists?
Sometimes I get in touch, sometimes there are artists who want to contact me and use the character models.It is profitable and enjoyable for both parties. I'm not good at texturing and rendering.
PROMOTION & FEEDBACK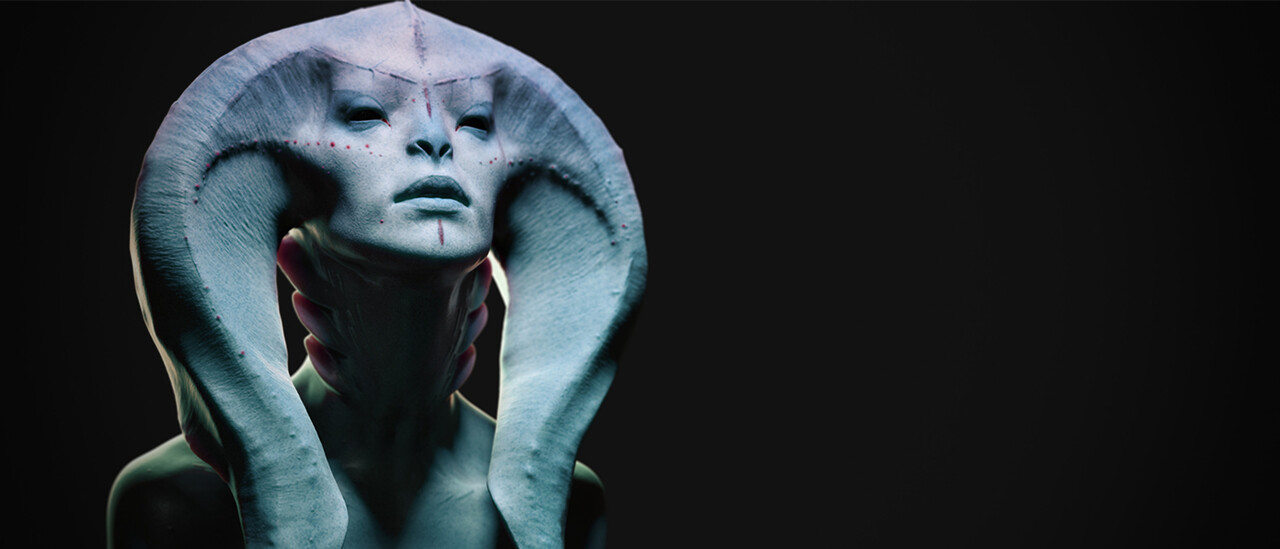 Who provides you the most relevant feedback?
Other artist friends, especially those who work on characters.
What social channels do you use for communication with your followers?
Instagram.
Do you have a network of other artists, and how do they support you?
There is no such network in particular, but I have friends with whom I am closer and talk to often on social media.
Part of the creative process is also a failure, how do you deal with it?
Just keep going.
BUSINESS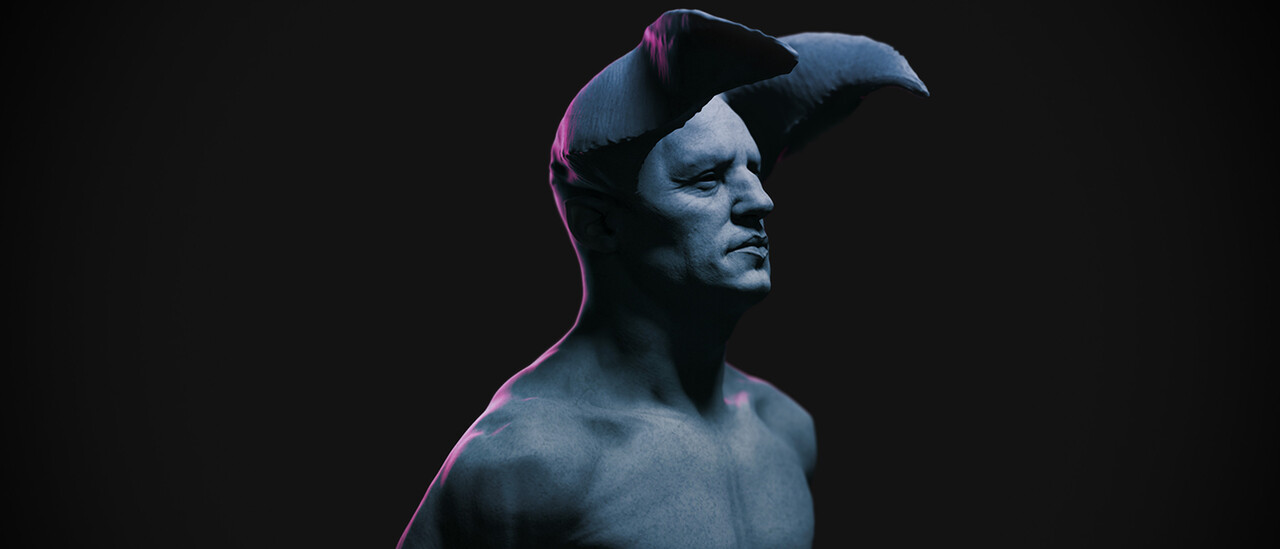 Do you have an existing customer base?
As I mentioned at the beginning of the article, I have now focused on personal work .That's why I don't have a customer base.
What factors influence the price of your work?
What else to do can change the price. High Poly , Low Poly , UV Mapping , Texturing etc. and of course deadline. It can be realistic or stylized. This and things like that can affect the price.
What art marketing activity do you put into practice regularly that works most successfully for you?
I just sometimes post from my instagram account.
How do you seek out opportunities?
I look for opportunities Artstation and some of the social media platforms.
How do you price your work?
I don't want to answer that because it's kind of private.
MENTORSHIP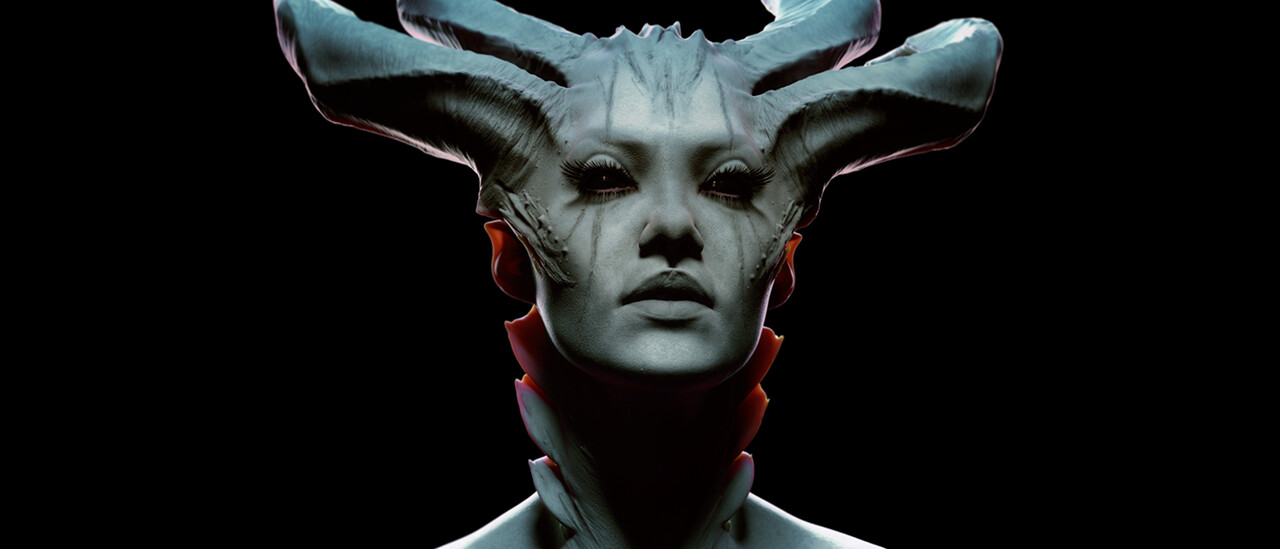 What's the best advice you would give your younger self?
Exercise, eat well, take care of yourself. You can always earn money. And finally never listen to your parents.
What 3 books are a must for character artists?
I learned anatomy mostly from digital materials, the only anatomy real book in my house is Jose M Parramon's head and portrait drawing art but all of Anatomy4Sculptor's books are great.
If you mentored younger artists who are beginning their art careers what single most important piece of advice would you offer?
I would advise them to practice .Whatever field you want to pursue a career, the most important thing is practice. For anatomy, it can be started piece by piece first.Ear, nose, mouth, etc. then head, torso, arms, legs, etc.Female head, male head. It can continue in the form of weak body, fat body etc.
What is the most common mistake your students make?
I don't have students, but 🙂 The form and anatomy problems are what I usually see in the messages I receive.
RELAX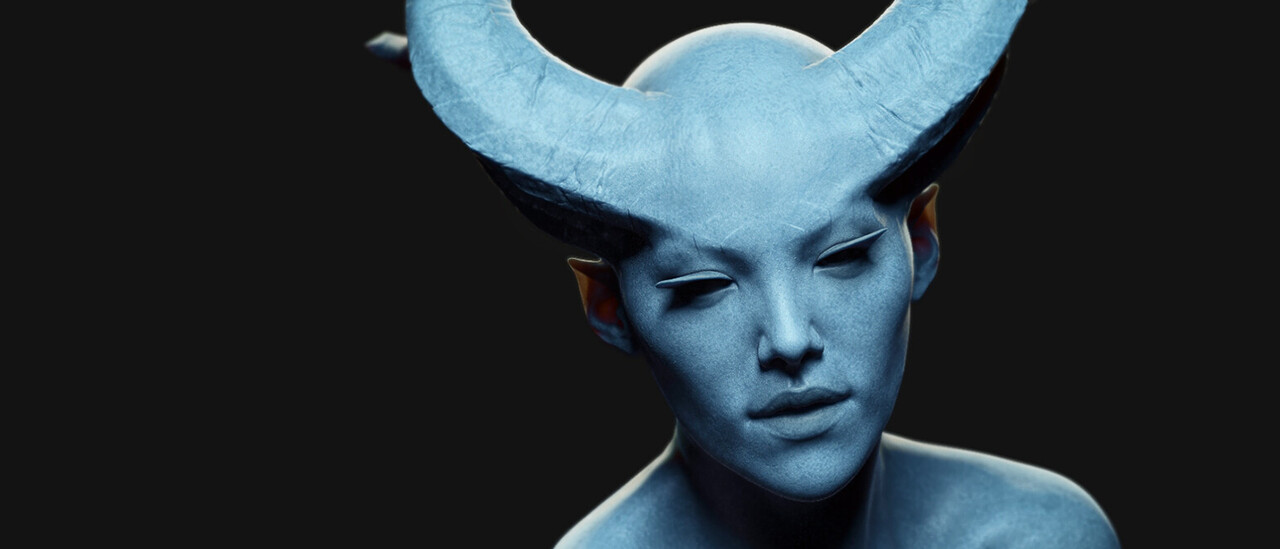 How do you manage a work-life balance as an artist?
If I am financially comfortable, as I mentioned at the beginning of the article, I only work around 30 hours a week. I devote the remaining time to my personal hobbies.
What's the best thing about being an artist?
No retirement.