"It's not what you light, it's what you don't light" (Cinematographer Blade Runner 1982)
Jordan Cronenweth
Check out Johan's ArtStation portfolio.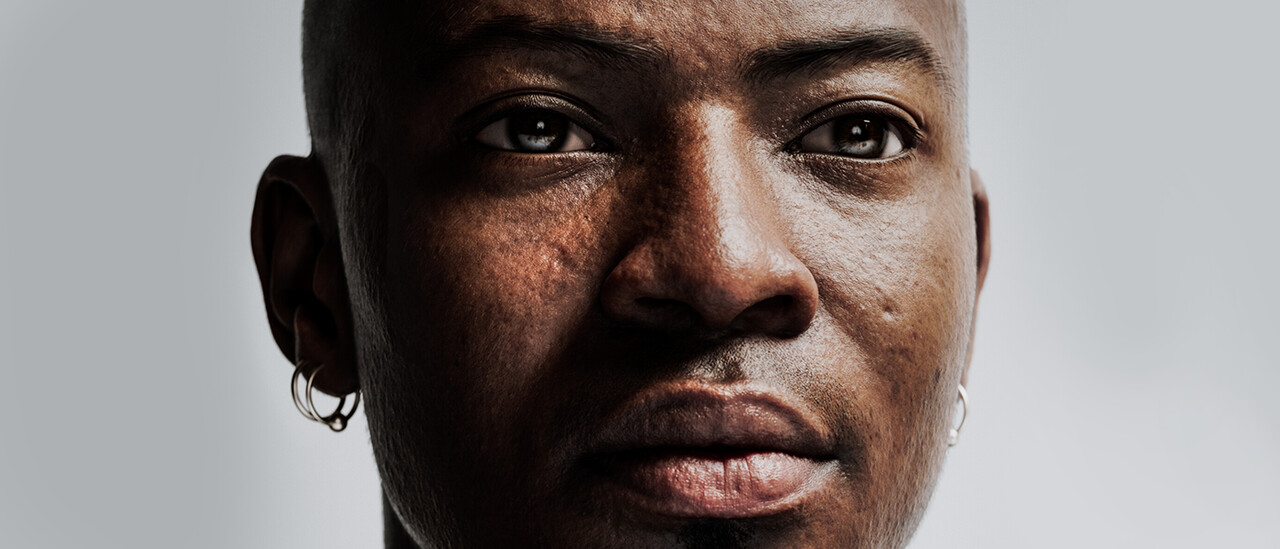 INTRODUCTION
My name is Johan Vikstrom, I'm 41 years old father of two lovely girls and I live in Stockholm, Sweden. I work as Lead Lighter at Goodbye Kansas. GBK mostly does cinematics for games and VFX for TV-series.
My background is that I started drawing in kindergarten, and that was my passion in life until home computers came in the early 90's. I started to combine the two mediums, at first by doing ANSI graphics in my late teens. But I really wanted to get into 3D by the end of 99, so I went on to study computer graphics at university. I got a job as a junior 3D generalist at Swiss International in 2004, and stayed with them for 16 years doing all kinds of commercials. In 2011 I worked on the final Harry Potter movie for MPC as a compositor. Early 2021 I moved over to GBK to work on game cinematics, which has been a lot of fun so far. Looking forward to all the exciting projects we have for 2022.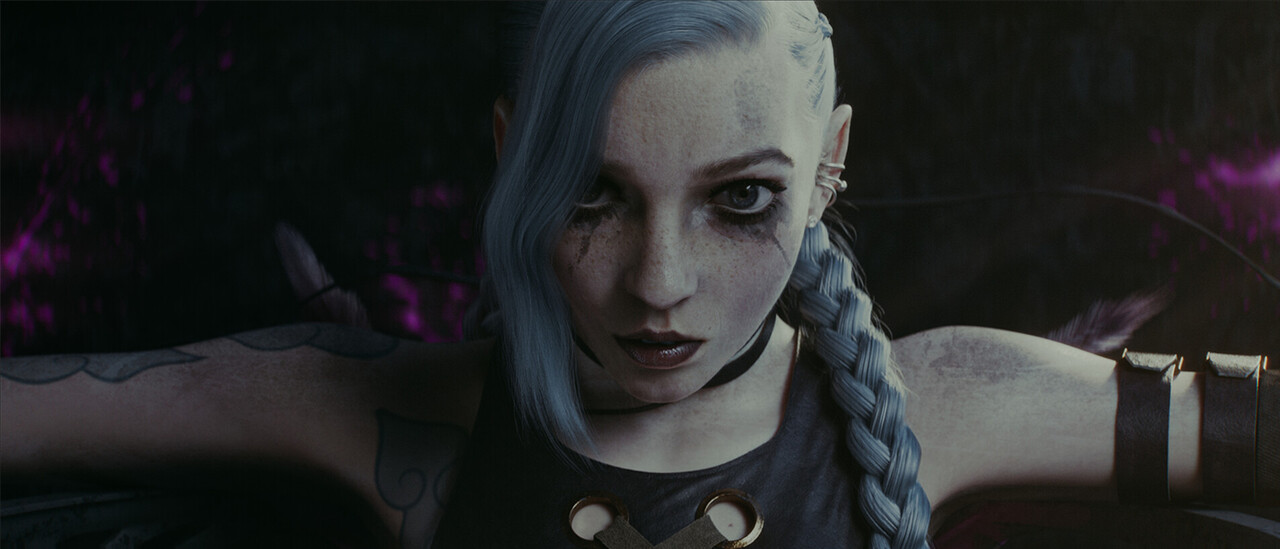 Could you tell us about some of the interesting projects you've worked on?
There are quite a few to choose from in doing commercials for so many years. One I was very proud of was a CG seagull we created in from scratch to finish in two weeks. All while sending bugs to Chaos group and Peregrinelabs (yeti hair) to make those two softwares work together. I think we where the first company that tried to use the two products together. The first week we spent day and night creating the seagull (team of two people). And then finished the commercial the next week:

We also did a cg elephant one year, I worked mostly on the lighting:

In 2018 I got to use my skin shader for the first time, had been tweaking back and forth on that one since 2010. Client was very happy with our result, our first comment was that he was too realistic and I had to blur his skin details and add a more plastic look to the skin to fit the look they where after for the character:

I'm also very proud of my work on the last Harry Potter movie of course. I spent 7 months in London working on that movie. Most of the shots I worked on is on my very old reel from 2012:

CREATIVE PROCESS
What software and tools do you use for your work, and why?
I use Maya and Mudbox. Vray for rendering and Yeti for hair. For compositing I use Nuke and just started using Lightroom for grading.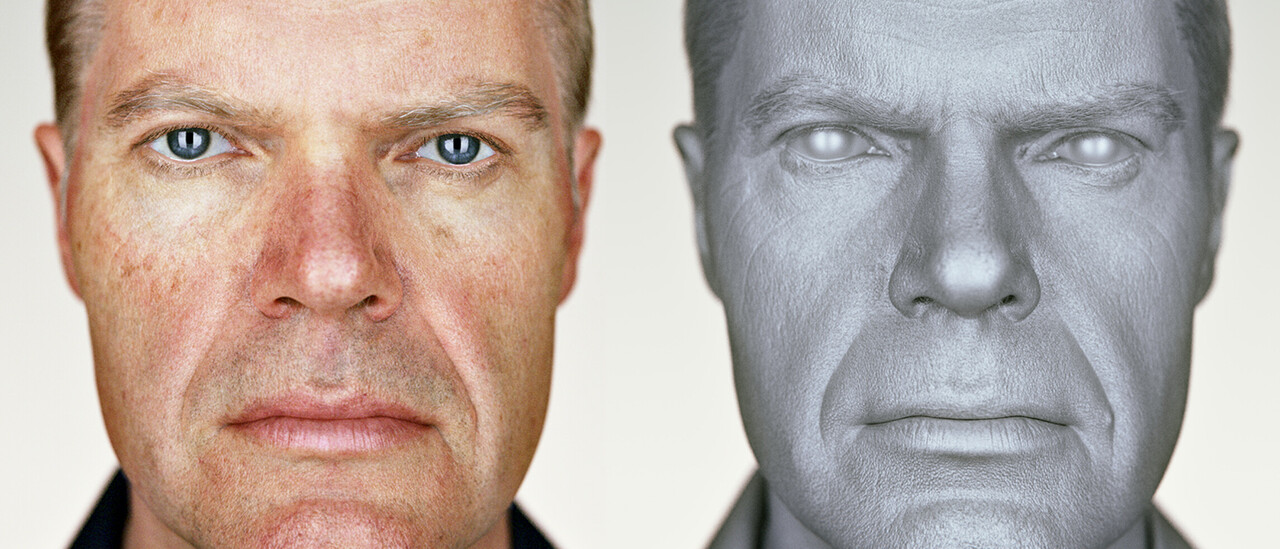 How do you organize your day (how many hours do you work per day)?
I usually work 8 hours a day, and personal projects has be done at night or weekends. But I also have two kids with a lot of energy, so don't have that much spare time for personal projects. But since I've been working in commercials for 17 years I have a lot of experience with working fast and finding the simplest solution. So I try to use that as much as I can so I can make personal projects with very as little time spent as possible.
How important is working with references for you? Do you have any tips on how to effectively organize an extensive reference library?
When you are doing something new reference are very important, the more confident you are at a task the less use of a reference is needed. For complex things like humans references can help a great deal, I have not done many digital human artworks without reference.
I guess the best way to organize is to create folders, my own reference library is just a ton of random things saved in one place though.
Could you describe your general creative workflow/pipeline for us?
Most of my artworks are based on an image I've seen somewhere, I start by trying to find as much information as possible on the camera used. If its based on a famous photographer usually you can find it in an article about them, or if it's a movie you can google search and find the camera/lenses used. After I have a camera I start blocking out the scene from the camera, the scene can be pretty rough at this stage. But it's more about finding angles of the character and camera that matches the reference.
Once I have a rough scene to work with I start to block out the lighting,
Once the scene feels in a good place I start doing the groom, hair I must admit is probably my least favorite task. It's mostly cause I don't have that much experience with it, so this is the part that usually takes the longest. Most grooms I do take 1-2 weeks to complete (only working nights/weekends of course).
For lookdev it's usually not that much work as you can keep using the same shaders as previous projects. After I have a render I bring it into Nuke, I usually do all camera effects there like lens distortion, glow, blur/sharpen and grain. Lately I've been using Lightroom for grading, but you can also grade in Nuke, it's just a bit more manual labor.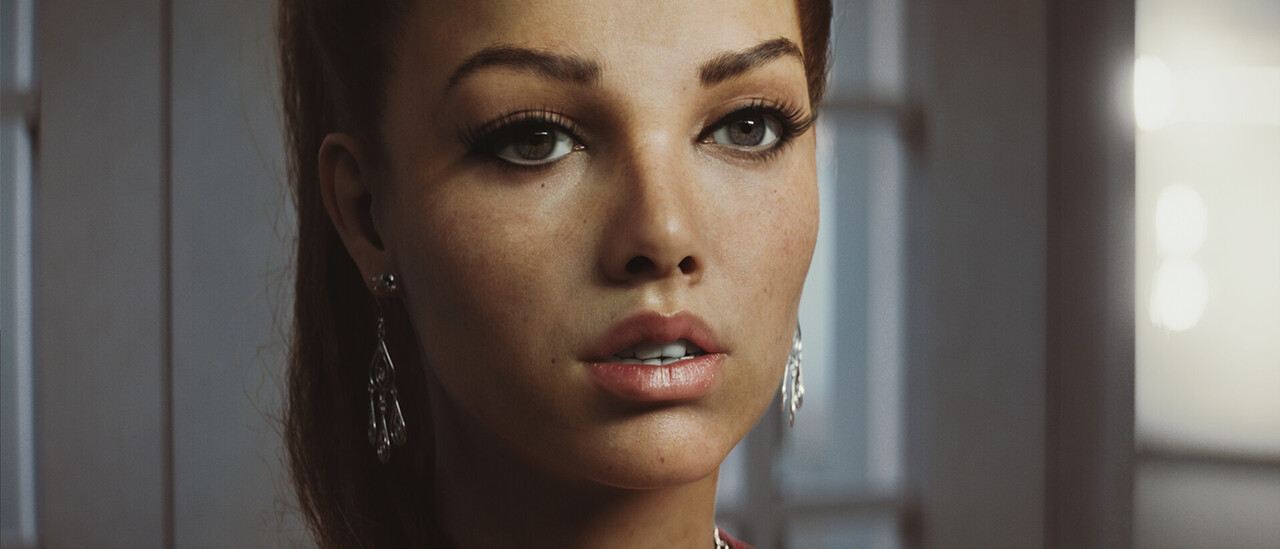 Tell me about your techniques for overcoming creative blocks?
Don't think I've had those, I have more ideas for projects than time to make them.
What drill routine do you use to sharpen your skills?
I'm quite competitive by nature and always strive to be the best me in everything I do, for good and bad. I like to spend time researching things, so it's something I've always used. If I'm going to do a CG bird I will try to find all the information needed to create that bird as realistic as possible.
Do you also create with non digital medium (clay, pencil drawing,…)? What does it gives you compared to digital?
I did that before more when I was younger, but after I hit my 20s it's been 3D for 99.9%. I did some drawings with the kids last year, that's about it.
ART COMMUNITY
What themes would you say your work deals with?
Mostly I render portrait images, either in a photographic or cinematic style. I try to focus mostly on lighting and model a whole lighting scene around the character.
What artwork are you most proud of?
I'm very proud of "Into the deep" with the girl in the pool, considering I didn't use a reference and the technical difficulty of using caustics.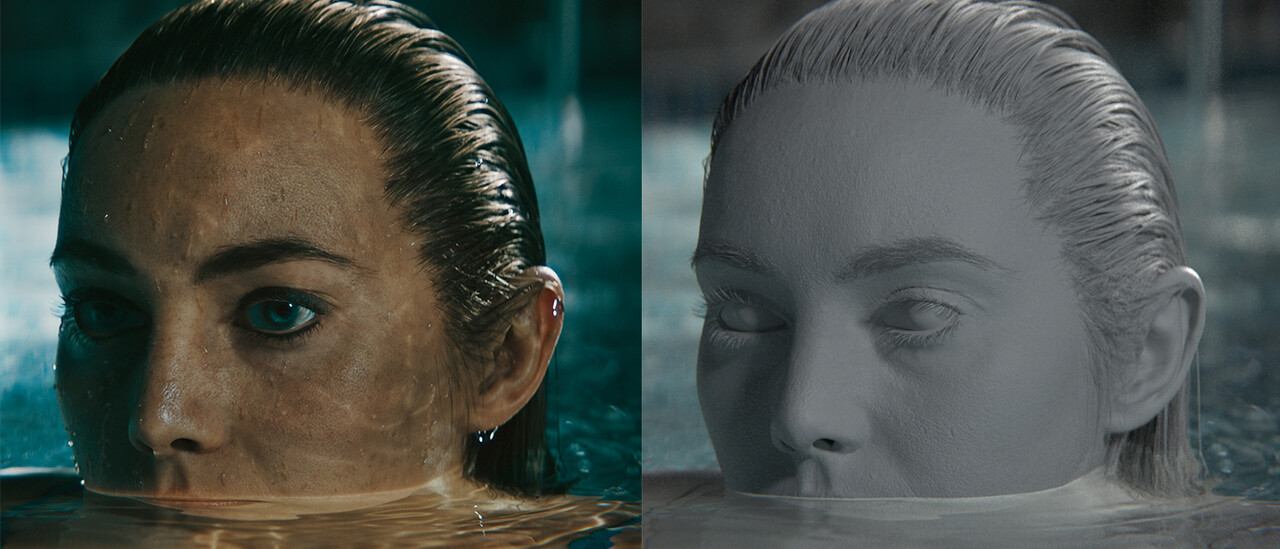 Does industry offer enough opportunities for lighters like you?
With the amount of games created and Netflix opening the market for a lot of VFX work on series. I would say companies are screaming for talented artists right now.
How do you define success as an artist?
For myself I'm rarely happy with my own work, often I can find mistakes or things I wanna change after I finished it. But there are also a lot of projects I've done that I'm proud of the work the whole team did. That for me is success.
Which current art world trends are you following?
None
How do you collaborate with other artists?
I work alone on my personal projects. I spend all day at work, working in a team so it's quite nice to get to do something your fully responsible for yourself.
PROMOTION & FEEDBACK
Who provides you the most relevant feedback?
When I'm working it's usually the director and vfx supervisor who provides the feedback. On my personal projects I tend to work by myself. So if anything went wrong it's only my own fault, I kind of like that.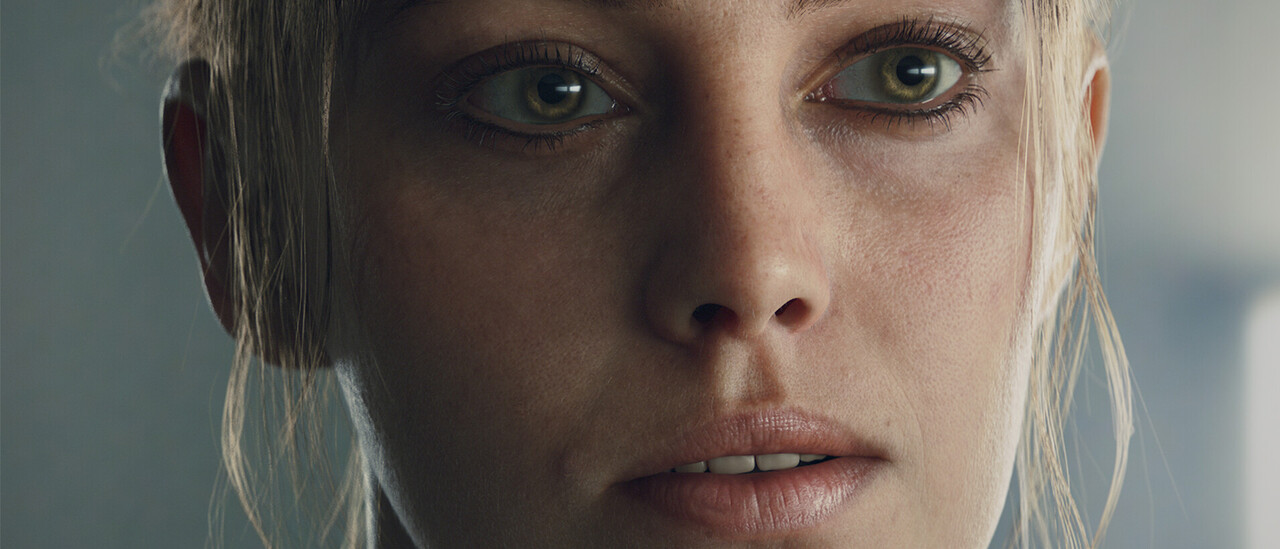 What social channels do you use for communication with your followers?
I mostly use Instagram to post work in progress and final artworks. Final art is also posted on various art sites like Artstation.
Part of the creative process is also a failure, how do you deal with it?
It's natural to fail during the process of making art, but that's also the thing about computer graphics. If you set things up correctly from the beginning then you can change errors later in the process. You need persistence and determination, then any problem is solvable.
MENTORSHIP
What's the best advice you would give your younger self?
Don't stress so much, chill and enjoy the process
What 3 books are a must for artists?
I've not read any books, so can't recommend any. If you are missing information a google search usually gives you the right answer.
If you mentored younger artists who are beginning their art careers what single most important piece of advice would you offer?
Stay hungry.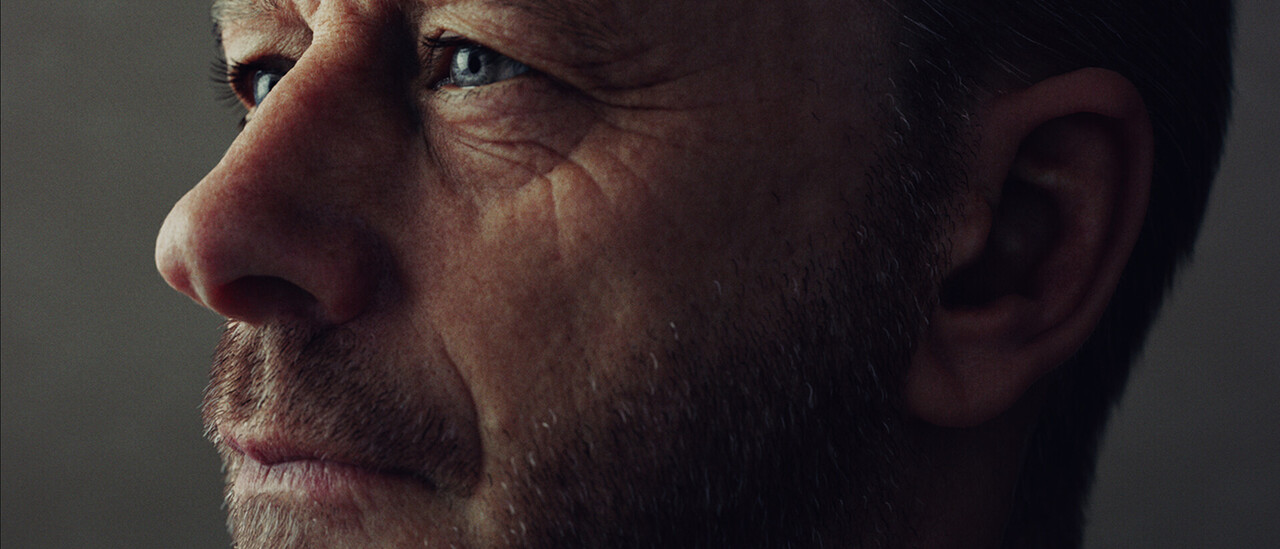 What invaluable art business lesson you did learn in the past year that took your career to the next level?
I don't sell my art or do commission work so I got nothing there. I think as soon as you put money into the equation it's not something I make for fun anymore. I think of my personal projects as a way to continue growing as an artist instead.
What is the most common mistake students make?
Probably aiming for quantity instead of quality. One extremely well done shot at 10-15 seconds on a reel is better than 1-2 minute cut of average looking shots.
RELAX
How do you manage a work-life balance as an artist?
Not very well, but I'm constantly trying to be better at this. My problem is I get so focused on work that I lose connection with everything else. I hit the wall 2 years ago also so I'm quite sensitive to stress at the moment. I was basically trying to do to many things at the same time, work full time, workout like a mad man at the gym, take care of two small children, and sleep for only 4-5 hours per night. But I'm trying to have more balance now, not work so hard, not workout so hard. And stay mindful of how much sleep I'm getting, so I'm not pushing myself too much on days when I didn't get the best sleep.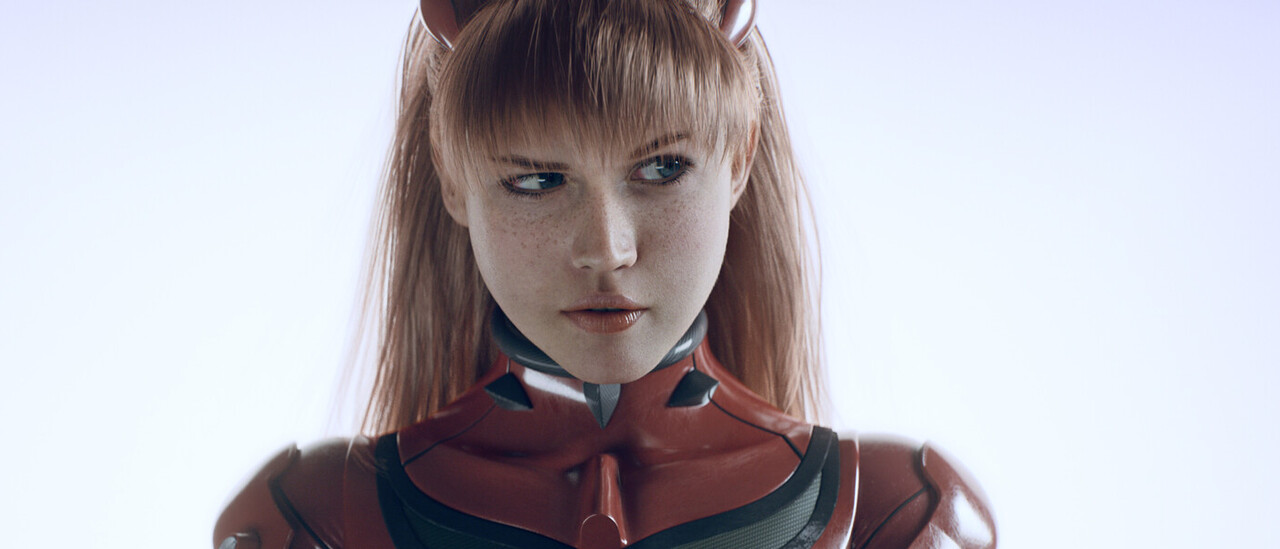 What's the best thing about being an artist?
Well for me I started as an artist for a hobby, and turning it into a profession is probably one of the most satisfying things you can do. Nothing beats have your hobby as a job, cause then your passionate about it. You just have to find a balance of being an artist and having a life.