Luo is a CG artist who has years of experience in the game and film industry. He had worked on projects such as The Last of Us: Part II, American Sniper, Jurassic World and he is currently a character modeling artist working for Naughty Dog.
Source: Wingfox
Check out Yingkang Luo's ArtStation portfolio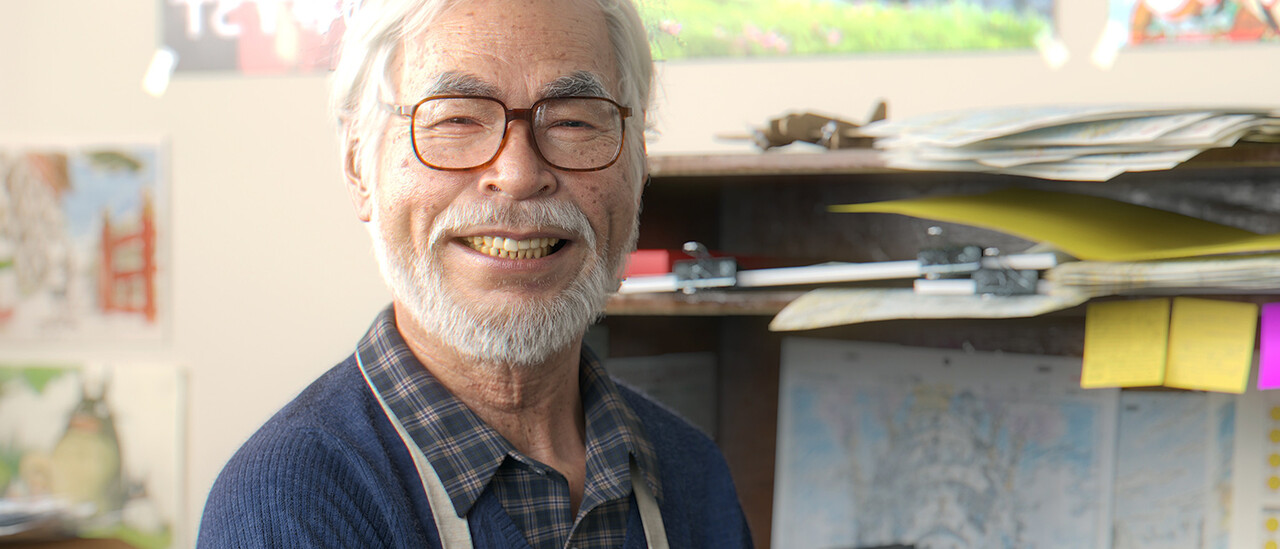 INTRODUCTION
My name is Yingkang Luo, I was born in GuangZhou, China, then I studied abroad in Vancouver, Canada when I was 20.For the last 16 years, I have been living in this beautiful city. Meanwhile, I took the Digital animation program in Capilano University, and Visual effects program in Vancouver Film school from BC, Canada.
I had been a flash animator before I studied in Canada, mostly doing some 2d cartoons for kids animation channels. It was a fun time talking about dreams with other teen animators. In 2004, I remember when I first saw the CG trailer of World of warcraft, I was shocked, then excited. This is exactly what I want to do.
After graduating from Capilano, I know I want to be a character artist for some AAA video game. However, the opening was narrow and also my skill level was not there yet. Then I worked for web browser video games mostly doing some very low poly and hand painted texture cute characters and props for 5 years.
Currently I am a Senior Character Artist in Naughty Dog, LLC, United States. I worked for MPC and Image Engine as a CFX Artist before. So I have both experience in the VFX and video game industry. I prefer the video games industry. Not only because I am a gamer, but also the video game industry is more stable and less crazy over time.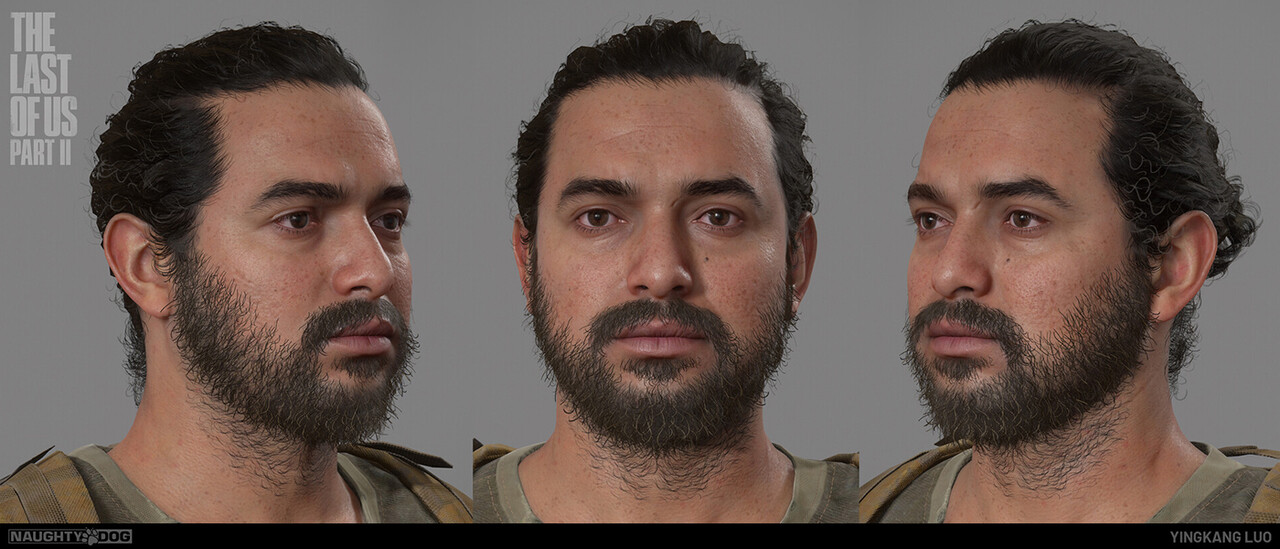 Could you tell us about some of the interesting projects you've worked on?
I worked for the first Jurassic world movie in Image Engine in Vancouver as a CFX artist in 2015. For people who do not know what it is , CFX artist (character effects artist) is responsible for the character grooming, shape finalizing, also cloth and muscle simulation, it is an artistic but mostly technical position.
I remember I was taking care of 4 raptors' thigh muscles jiggling and neck skin sliding effects for a couple shots. Every day I was taking playblast in Maya to make sure the jiggle effect contains the correct sense of weight. I know the audience probably won't pay too much attention to it, and the shot might just last less than a second, but this is what VFX artists do in their daily life. I remember I was forcing my friends to keep staring at the raptors' thighs in the theater so they couldn't enjoy the movie. I was proud of what I did and learned quite a lot from my supervisor, and more importantly this opportunity opened my eyes to the VFX world.
CREATIVE PROCESS
What software and tools do you use for your work, and why?
Zbrush, industry standard for sculpting.
Substance painter. They offer me so many good seamless textures, grunge maps, stencil, alpha, and don't even mention the smart mask and materials. This makes a significant impact to speed up my texturing workflow.
Houdini. I had been self taught this tool for many years but keep forgetting how it works since I have not applied what I have learnt. Recently I forced myself to use this tool. I know Houdini is more powerful in FX. However, It's procedural workflow really provides benefits for me when modeling props such as belts, buttons, bolts, books and tables, etc. It is very easy to change their thickness and bevels while maintaining their local position and forms, and sometimes UVs. Very very powerful.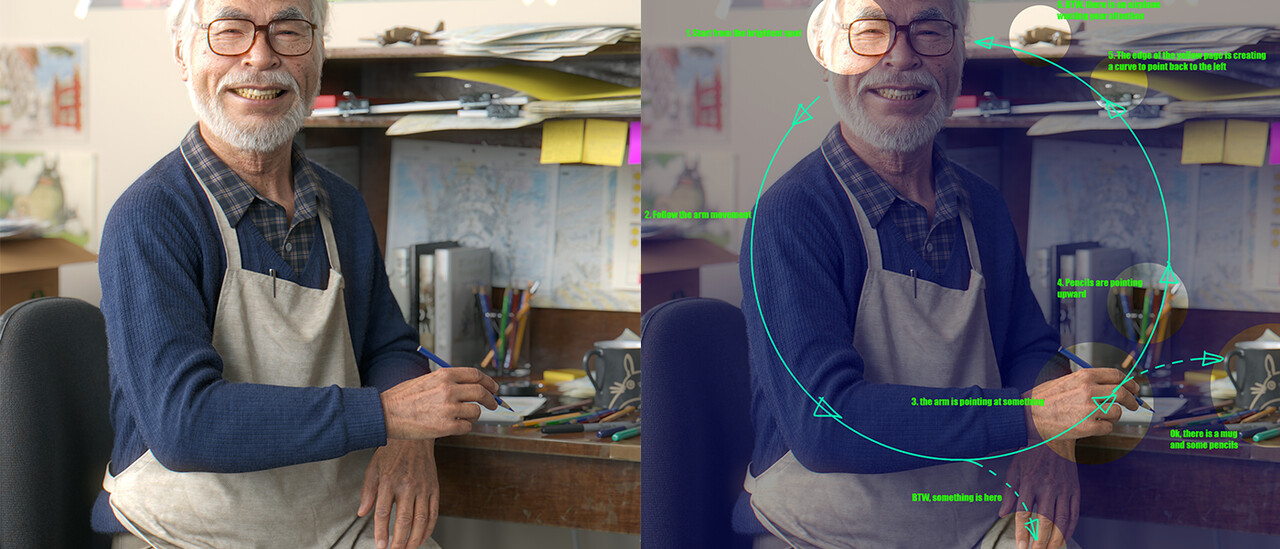 How do you organize your day (how many hours do you work per day)?
I work at least 11 hours per day. 8 hours for work, the rest for personal projects.
How important is working with references for you? Do you have any tips on how to effectively organize an extensive reference library?
Reference is super important. As I am mostly doing realistic stuff, I have to know how things look from every aspect. I usually create an extra "ref" folder in the Maya project folder, then I put all images in it. Also I categorize reference images in sub folders, so I can grab the images I need very quickly then stick them in PureRef.
Could you describe your general creative workflow/pipeline for us?
Firstly, I will decide the subject. This is a very important step for me. There are many ideas that suddenly inspire me. But I lose passion for most of them very quickly. So I will give myself enough time to decide what I really want to do for the next 3 months.
Secondly, I will spend 1-2 days searching for reference images. To give myself a general idea of how much work and difficulty I will be facing. This step is usually a devil for me to stop the project if I figure there might be too much work which I might suffer for it.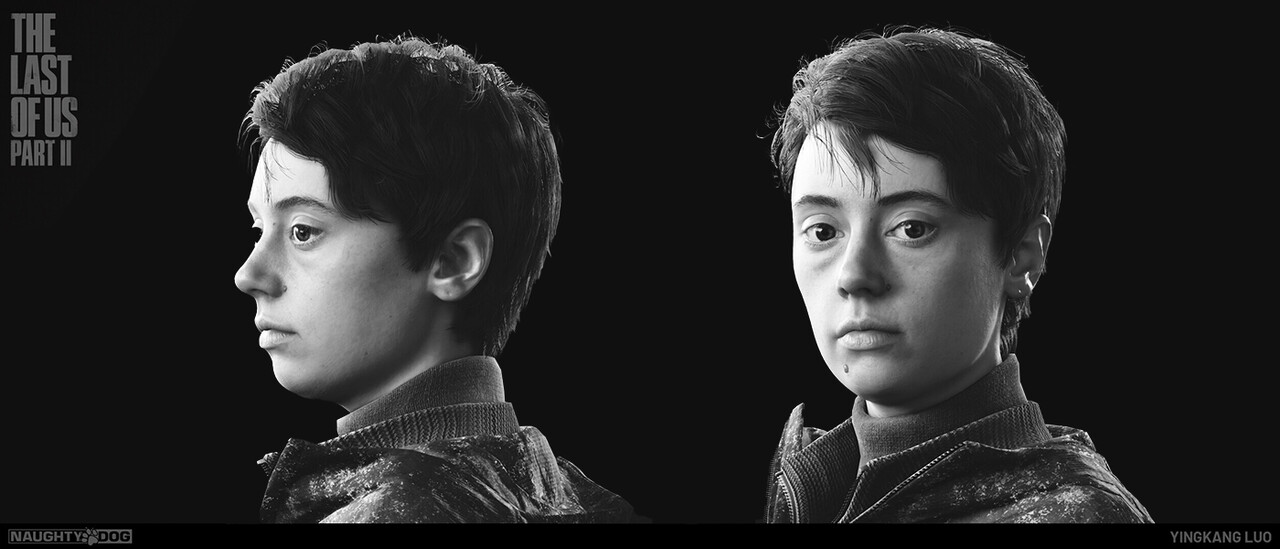 If I pass these 2 steps above, and I still want to continue, I will try to work on it every night to keep my passion going. I will start from my base model, work from the most interesting part which is usually the head of the character. Meanwhile I will start to think how I should end and present it. Is it just a bust? Or is it a clay model? I usually force myself to make my goal smaller, so it won't scare me. Once I achieve the small goal, I will create the next small goal from it. This is also the key to keeping my passion on the project and works really well. As the project develop, it usually ends up bigger than I first thought.
Smaller tasks. No matter how big or small the scale of the project, I tend to split it into many small tasks. This will make the project a lot less scary to deal with. Making a whole pair of pants in one night is stressful, however making a belt buckle in one night sounds a lot easier, doesn't it ?
Working one thing at the time. For example, when I am sculpting the character, I tend to shut off my brain to think of other aspects such as surface detail or color. When working on texture and shading, I tend to put the assets under the most boring but correct lighting scene. When doing lighting, I tend to ignore the hue and shade of the finished assets but focus more on the general light and shadows, lighting temperature etc. This mindset helps me to tackle different tasks more efficiently, and it is easier for me to debug and understand what else it is lacking, what else needs to improve.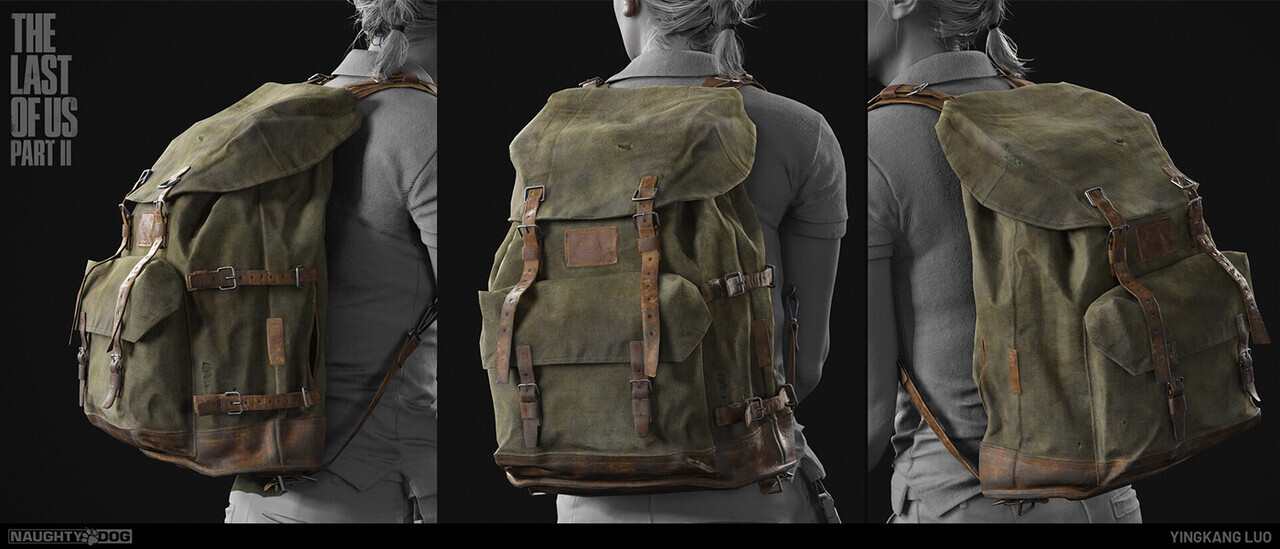 Seeking feedback. I usually won't get informative criticism of an early stage project. I usually ask for feedback at a stage that I am satisfied with. However, despite any anatomy criticism, some other criticisms might be destructive or subjective at this point. It is up to me to decide if this fix is worth the time. I know this sounds super egocentric, but I think an artist should know what he/she wants to present the most. If others' criticism providing some better idea to help you tell a better story in your work, and you are willing to spend the time, then go for it.
Final touches. When the image reaches the final stage, it is the time for me to relax. I know people want to show it ASAP. However, I will take my time with it. I will put it down and stay away from it for a couple days or a week. This helps me to freshen up my eyes so I can discover more mistakes when picking it up, and also, I probably come back with better ideas in terms of color scheme, lighting and mood. I never rush in the final 5%. I will massage it and it will usually turn out a lot better.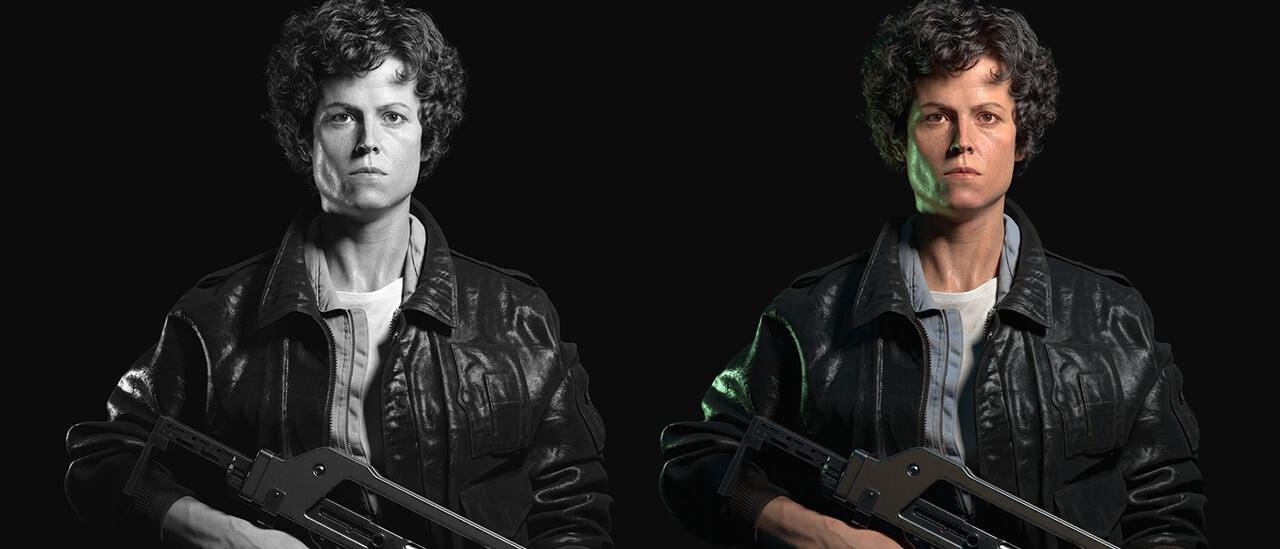 Tell me about your techniques for overcoming creative blocks?
I will tend to work on other parts of the project, such as buttons ,straps or buckles which don't require too much creativity. I need to at least have something done and keep the project going. Or else, I will put it down and play some video games, watch movies and get inspired then pick it up again.
What drill routine do you use to sharpen your skills?
I should be sculpting everyday, but I can not do it. Instead I train myself by creating personal projects. During the project, there are many assets being redo several times. It is a destroy and rebuild routine. I guess I learn something from my mistakes. I know, this sounds rough.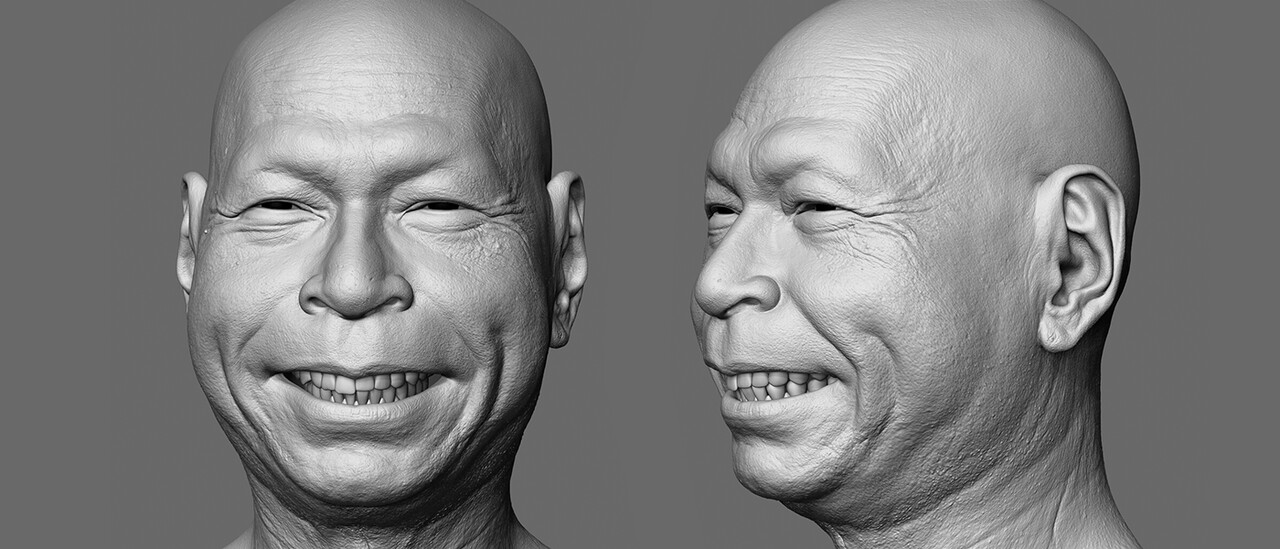 Do you also create with non digital medium (clay, pencil drawing,…)? What does it gives you compared to digital?
Yes I like sketching with charcoal and wooden pencil. I need to think about the final presentation all the time in digital, and there are many steps and technical issues involved. But sketching I can enjoy the artistic process 100%, it is almost like a meditation.
ART COMMUNITY
What themes would you say your work deals with?
I like movies from the 80-90's very much. This inspires me to get into the industry. So I hope to create more personal projects to give the audience the same nostalgic feeling.
Does industry offer enough opportunities for organic modelers like you?
Unfortunately, the answer is no. In Naughty Dog, there are around 10 character artists, this is considered a big team in a video game studio. Most other studios could be just 4-5 and they will send some work to outsource. This sounds sad for graduates but trust me I am with you guys. It is a pain to fit in a team if you are not qualified.  A studio gives you a character to finish, you are the one dealing with all the potential issues and still keep the high quality.  
As a gamer, you probably don't want your favorite character to look amateur. So when you are waiting for an opportunity, do more personal projects, sharpen your pencil, join the art challenge and expose your artwork in the art community. This is what I did and how I got my role. When there is an open position, you have what it takes to grab it.
Which current art world trends are you following?
Manga, I read many manga as a child. But I have never created my own. I will try to create one short story in future. It involves script writing, storyboarding on pages (it is called NAME in Japanese Manga industry) sketching and final inking and toning. It must be fun.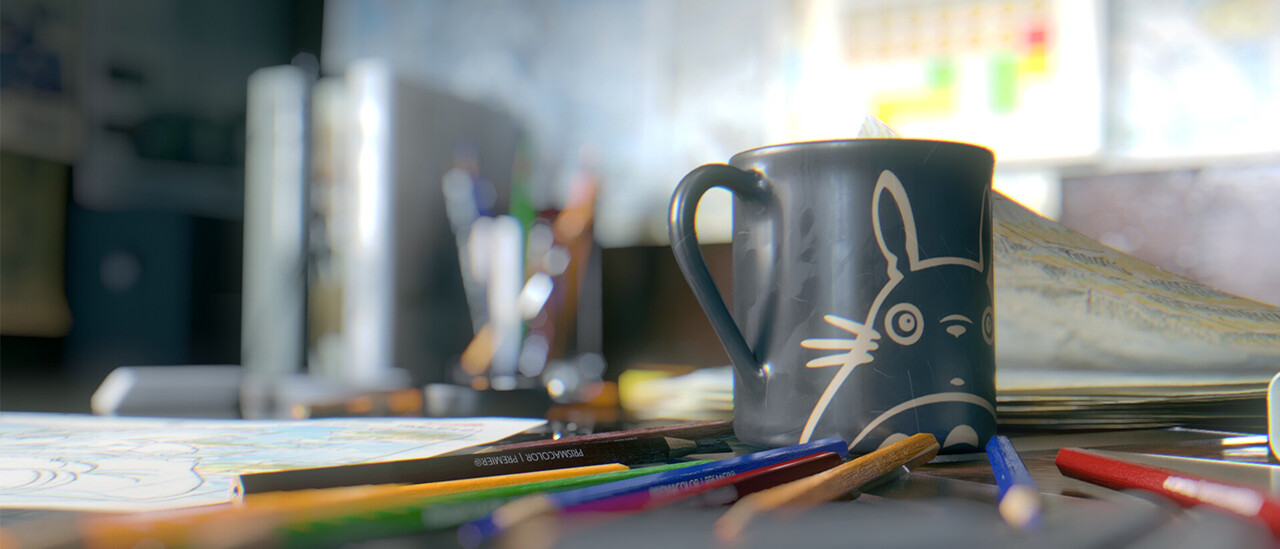 PROMOTION & FEEDBACK
Who provides you the most relevant feedback?
My co-worker and friends. Obviously, professionals can provide more informative and accurate feedback. However, other audiences can provide their first thought and feeling when they see my artwork for the first time. I will ask them questions such as if the artwork gives you the warmth and hope feeling? Can you tell who he/she is? When you first look at it, which area drags your attention? How is your eye movement? Questions like these to check if my intention on the art works or not.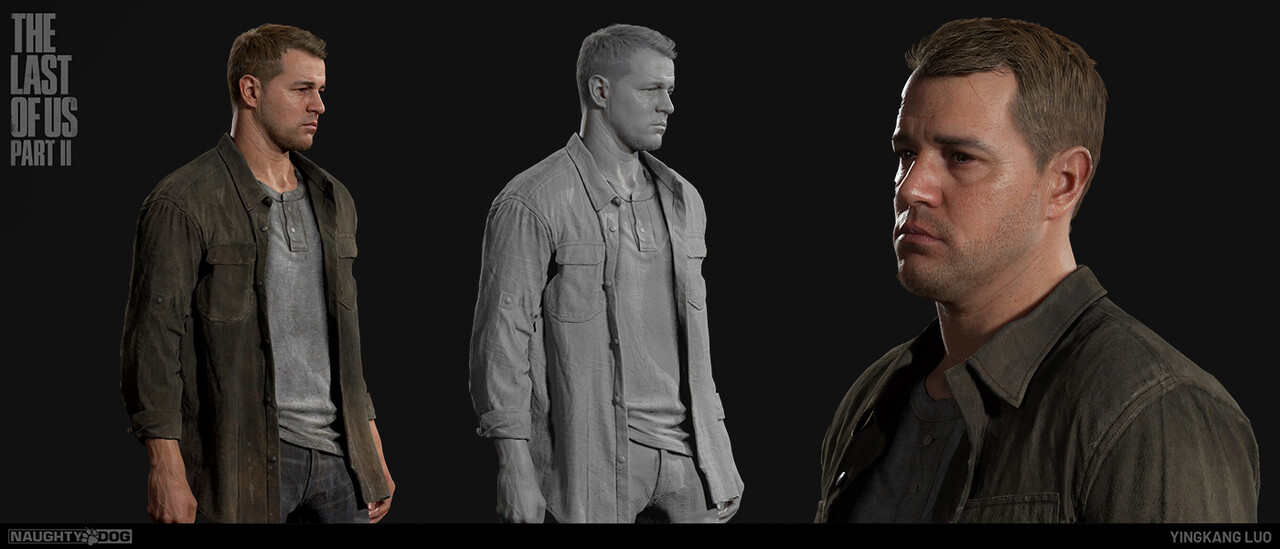 What social channels do you use for communication with your followers?
Facebook and Artstation.
Part of the creative process is also a failure, how do you deal with it?
I just redo it. I believe the time I spent eventually helps me to spend less time
BUSINESS
What factors influence the price of your work?
If I am doing freelancing sculpting for 3d printing. I usually charge based on how many hours I spend on it times my current salary per hour.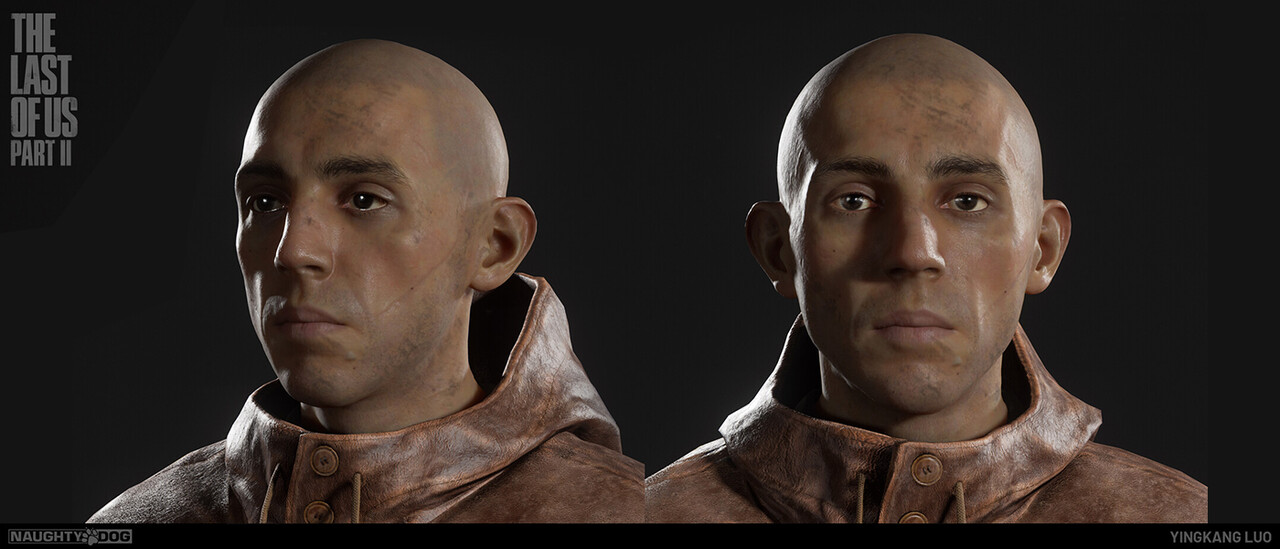 What art marketing activity do you put into practice regularly that works most successfully for you?
I have never done that before. I will consider it once I think my skill is ready.
How do you price your work?
I have no idea. Can any source give me the idea?
MENTORSHIP
What's the best advice you would give your younger self?
I should be doing more personal work without thinking too much and give up halfway through. Also, buy as much bitcoin as I can.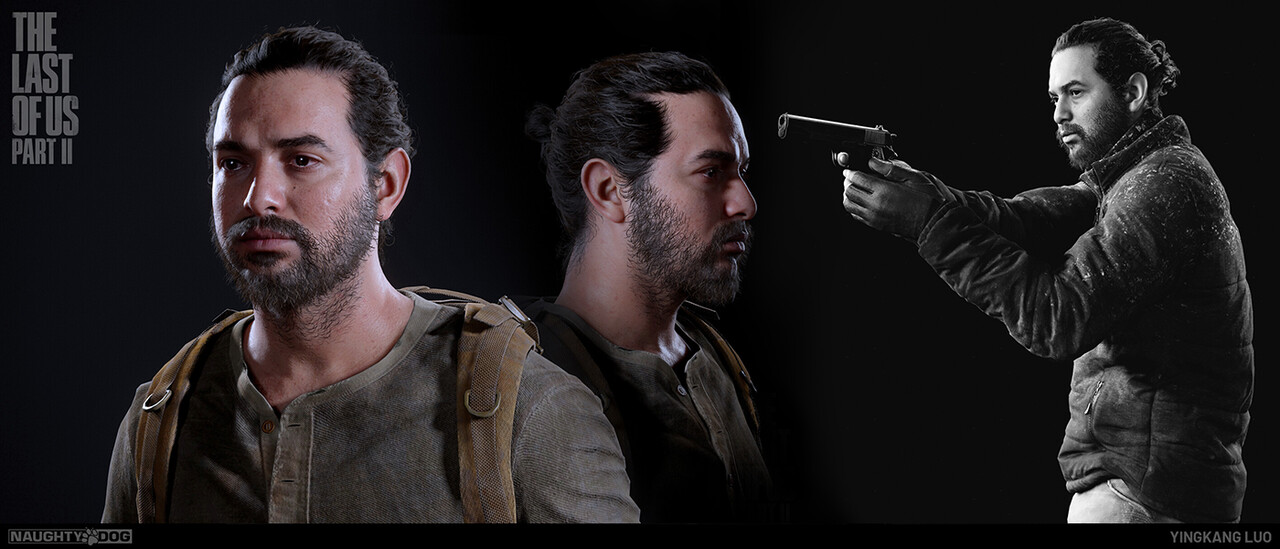 What 3 books are a must for character artists?
Anatomy for sculptors, Form of the head and neck, Stop staring: Facial Modeling and Animation Done Right
RELAX
How do you manage a work-life balance as an artist?
I tend to schedule my project and follow it. The schedule is the only way to help me understand the time and effort it takes. And it is clear for me to get some leisure time within.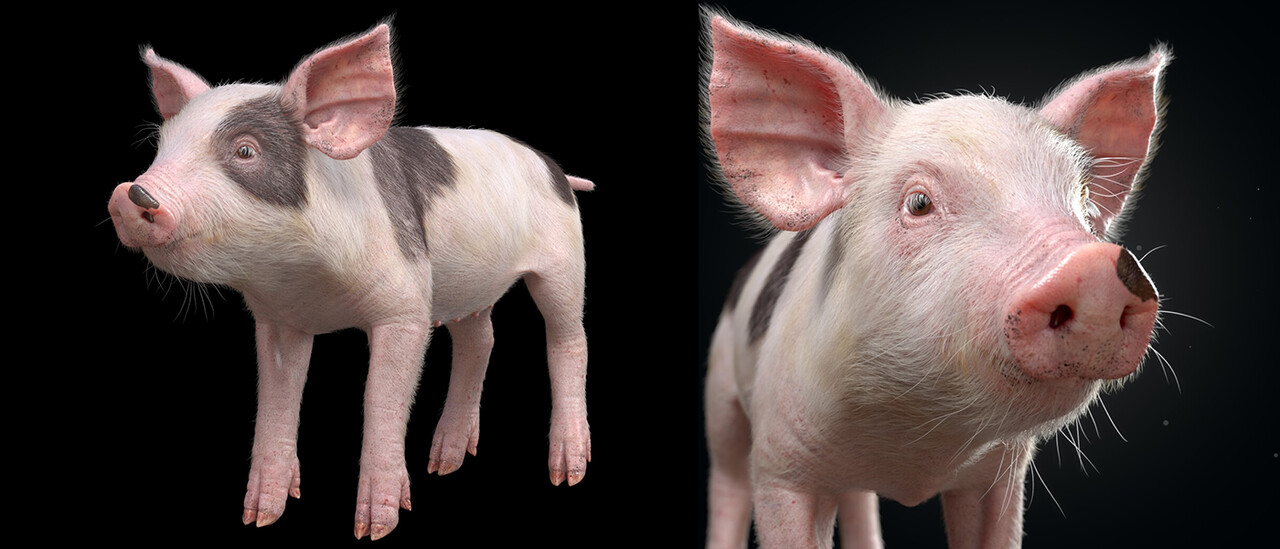 What's the best thing about being an artist?
You express yourself through your artwork to communicate with others. It is super satisfying if the audiences understand what you are conveying. Moreover, you are doing what you like and you get paid for it.