New 3D A-Poses with 2D Reference!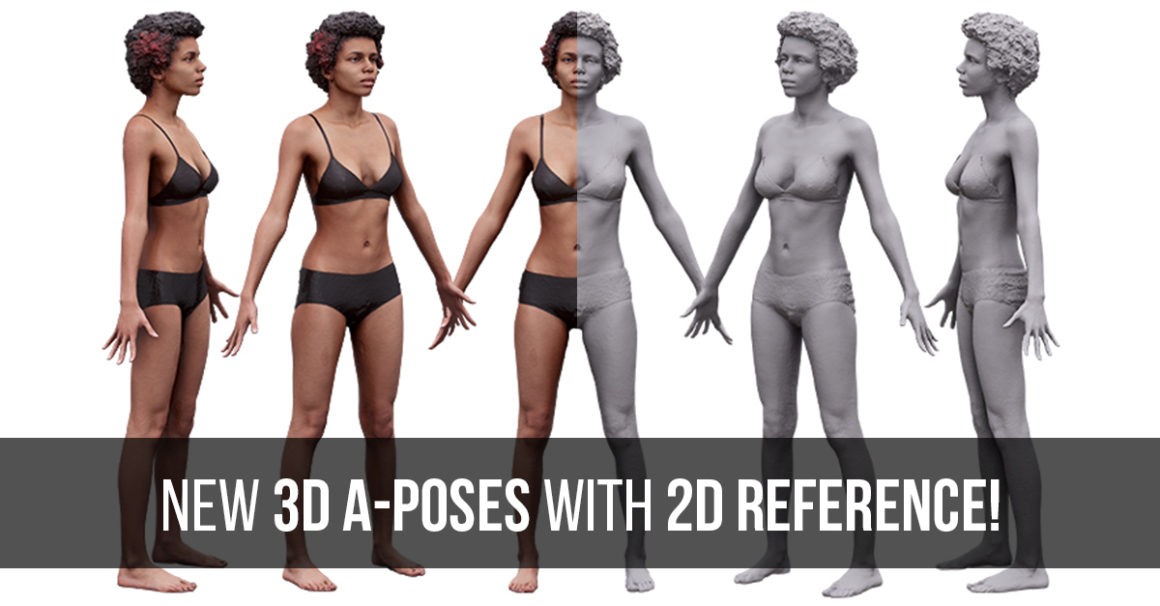 We'd like to show you some highlights from our newly released A-POSE section which is now available on our site 3D.sk!

We released two kind of products – Photo Reference set & 3D Scans.
Each model provides informations such as a name and character descriptions (Type, Age, Height, Weight, BMI).
Photo Reference set
Each photo reference set contains 32 images which includes turntable photos of head, body and face, hand details in 4480 x 6840px pixels.

Cleaned 3D Scans
Finally raw scans comes with OBJ file of raw scan / 2 500 000 polys and 8k / PNG diffuse texture.