Orest's kneeling poses are our topic today. Look at his incredible 32 images in hi-res (four different poses, each from eight angles).
---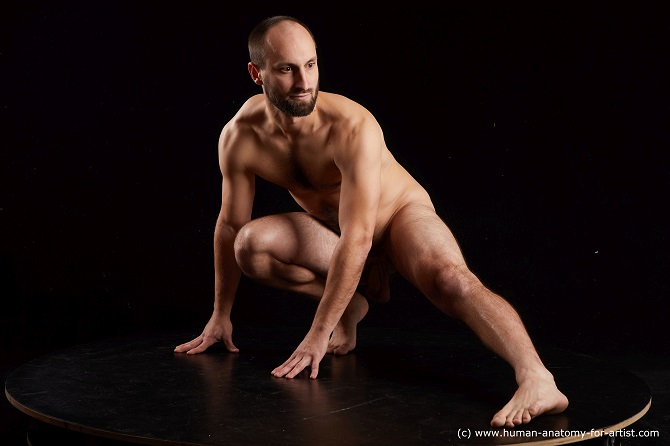 A man often needs to be active to have a healthy life. Because of that, Orest practices primal movements. On the other hand, he might be sneaking somewhere in an uncomfortable fashion.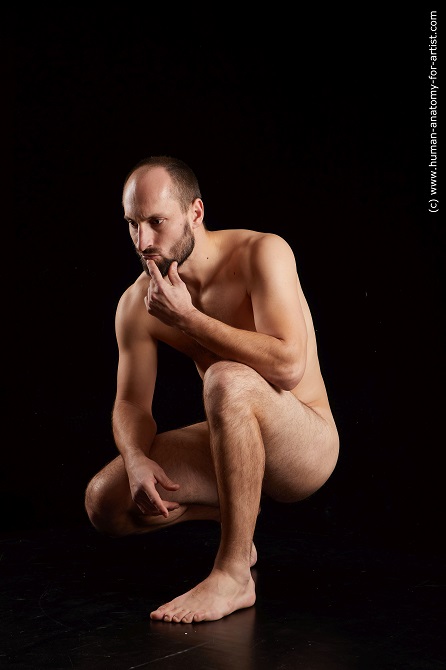 Every now and then, a man needs to stop and think for a while. For example, what would be a good idea for the next pose? Or maybe he is just tracking an animal.
And sometimes, man has to show his emotions. Even the negative ones. He's a fighter, after all. Or he just has the need to imitate the superhero landing.
In the end, man becomes one with nature. His mind finds peace, his soul finds God. Or perhaps he needs to do a few stretches after a long day sitting in the office.
We'll add this set on November 27th. So if you're in a hurry, you should get a dose of premium membership.