We're descending into the Cretan labyrinth, the natural habitat of a magnificent creature – Minotaur. We know this beast from Greek mythology: a brute with the body of a man and head of a bull. And that is, more or less, all.
---
So how the Minotaur came to exist?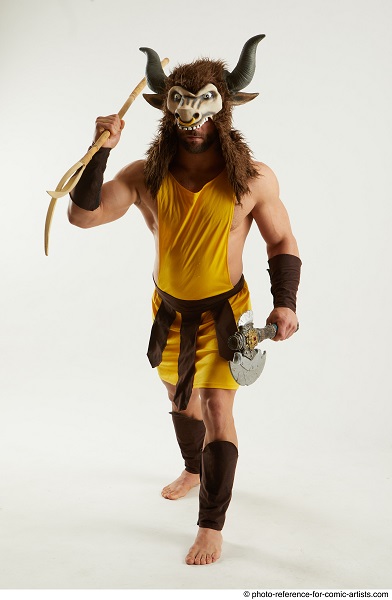 A man, Minos, prayed to the sea god, Poseidon, to send him a snow-white bull as a sign of support, when he competed with his brother to rule the Crete. Minos had to kill the beast to show honor to the god. Instead, he decided to keep it because of its beauty. So Poseidon decided to punish him. He made Minos' wife fall deeply in love with the bull.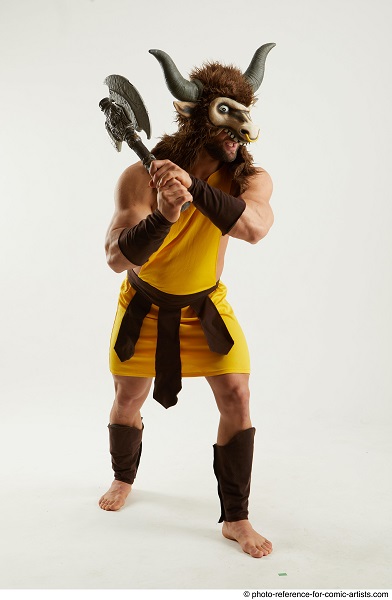 Then stuff happened (go figure), and Pasiphae (Minos' wife) gave birth to a monster.
The Minotaur remained nameless, as far as I'm concerned; however, we like to call this one Simon.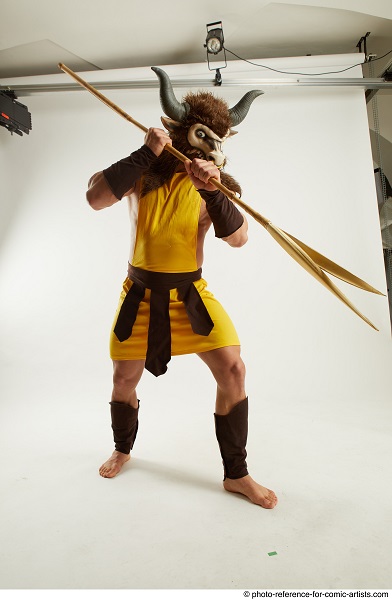 ---
A little bit about the photos
Minotaur is a worthy foe for any hero in the fantasy worlds. It might not be the final boss, but as a minion or a soldier, he will do just great. Too bad it doesn't exist, so finding references is almost impossible. Well, only almost. We have what you need.
Six sets of 27 hi-res images in each, that's, err, plenty. (Mathematical!) We got you covered with various poses and weapons.
Get these sets for half the price before Theseus slays the Minotaur!
---