3D.sk now offers thousands of EXTRA references for the price of one subscription. How? We create even more convenient place for reference searches by uniting all of our 5 portals. The biggest online digital shutterstock for artists is now even larger. We are happy to present this huge update for all artists looking for PRO art references.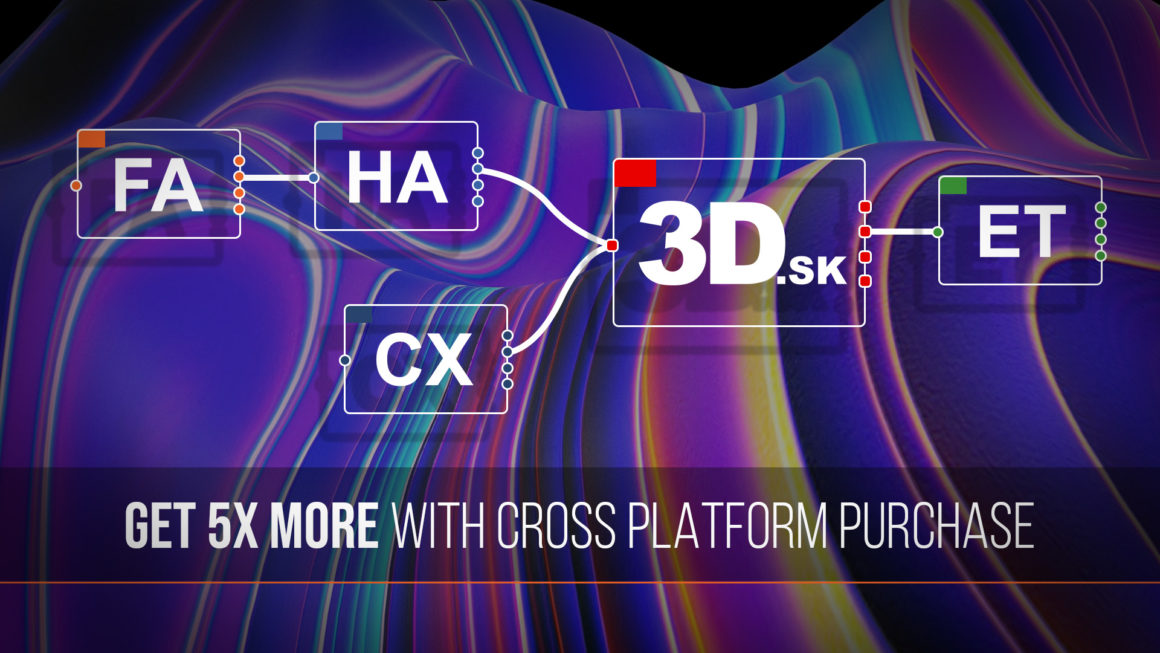 How can I benefit from this update?
We have almost 20 years of history in collecting art references for 5 different portals: 3D.sk, Human anatomy for artist.com (HA), Female anatomy for artist.com (FA), Photo reference for comic artists.com (CX), and Environment textures.com (ET). Each portal has its own unique content. Now you can have access to all of them with only one login and one subscription.
This update is a game-changer. Did you find a reference of male or female art models on 3D.sk as Studio photos in A-pose & 3D scans, but would welcome this reference in other poses? On our other portals, you can find additional content that includes various poses. This way you'll get richer content for further practice.
Variability is up to you. There is a possibility to use HDRI skydomes from ET to render your scene or pose your model in a 3D program based on reference from FA or HA. For traditional artists, it can be invaluable to have the opportunity to purchase references from HA and FA to avoid monothematic practice. And perhaps you would like to focus on anatomy study of details such as eye, portrait, or flexing, various poses including sitting, standing, fighting or pinup references.. All of these under one roof!
---
Get more than 1 million PRO art references. Enjoy 5x more photos, 3D scans, HDRI maps and textures!
This is crazy – thousands of new FREE references with one subscription gives you access to all 5 of our online reference libraries. Find everything you need in one place.

---
All Available Assets
Have you already heard about this NEW feature? It gives you a perfect overview of assets we can provide for a particular art model. Since the beginning of the new year, you'll get to the posed references from Female anatomy for artist.com and Human anatomy for artist.com with just one click through this asset. Don't waste time, choose references efficiently and create like a PRO!
---
Join our community & Get inspired by TOP artists:
---