Incredible self taught artist who is head of The Sculpting Department at Weta Workshop. He's a sculptor of miniatures, collectibles, prosthetics, public art and creature design.
Check out Daniels's ArtStation portfolio.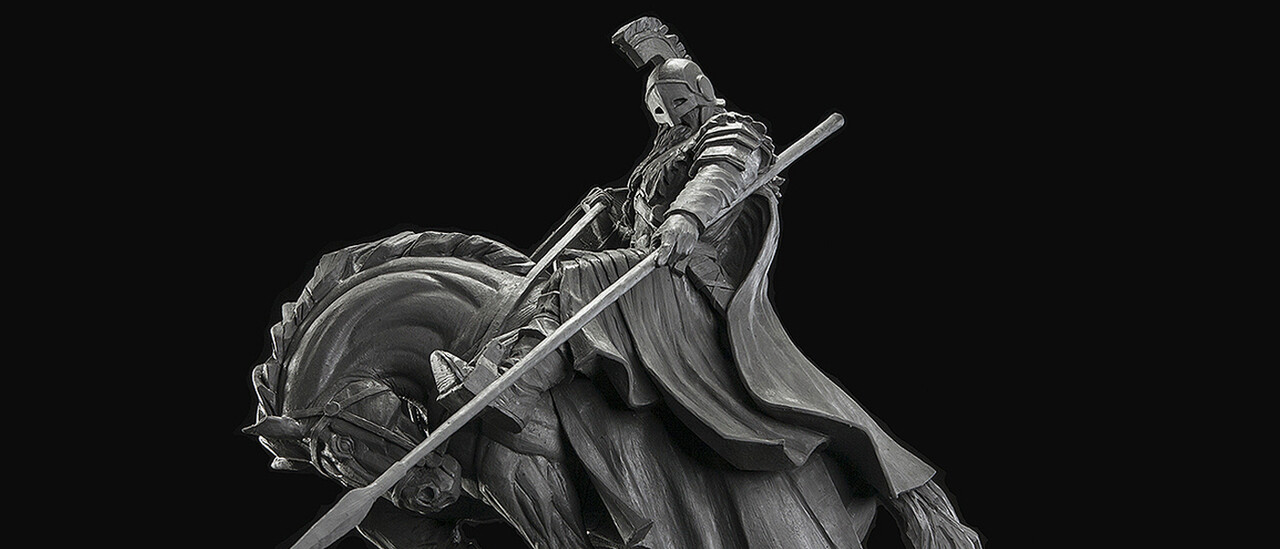 INTRODUCTION
I'm a senior commercial sculptor based in Wellington, New Zealand. Originally self taught, my career began in the year 2000, designing and sculpting high-end wargaming miniatures for Forge World at Games Workshop.I started work at Weta Workshop in 2006, when I emigrated from the UK and in 2014 I became Team Leader of the Sculpting Department. Since being at Weta I have worked on a wide variety of projects. From collectibles to museum displays to creature designing, prosthetics and also public art.
Could you tell us about some of the interesting projects you've worked on?
I think one of the most interesting projects which I have worked on, was when Weta Workshop joined forces with Wellington's Te Papa Museum. Together, we created an exhibition which told the story of the Gallipoli campaign during World War 1. I was fortunate to of had the opportunity to help oversee and participate in the sculpting of some of the eight large scale figures, 2.4 times larger than life.
It was both an honour and a privilege to of been involved with such a poignant and historical exhibit. Other interesting projects which I've enjoyed working on have involved prosthetics. I love to see how my work can be brought to life by the talents of the make-up artist and the actor's performance. It's a collaborative process and the results can feel especially rewarding.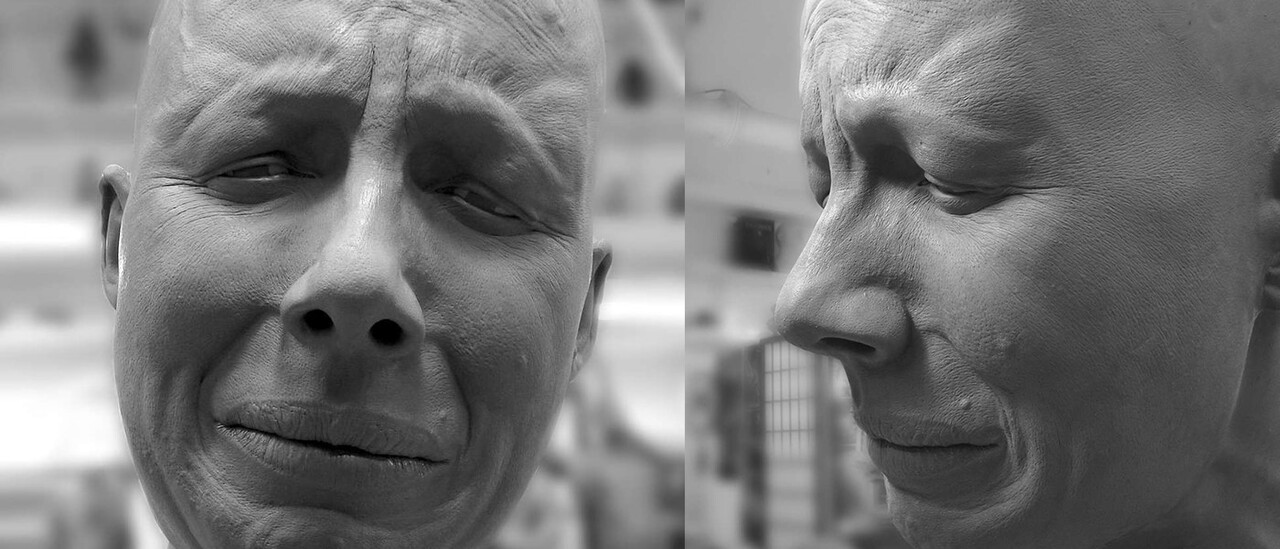 CREATIVE PROCESS
What software and tools do you use for your work, and why?
My main area of expertise is physically sculpting by hand, using oil based clays. When it comes to digital sculpting, my go to is ZBrush but I'm also learning how to render my models using other software like KeyShot. Another piece of software I often use is Photoshop. Utilising all these tools can be a great way of presenting a design or an idea to the client.
How do you organize your day (how many hours do you work per day)?
So my typical working day at Weta Workshop can vary between 8.5 to 10 hours but it can also go above that if there is a strict deadline to be met. If at the end of a working day I still have the energy and time, I like to work on my own personal projects.
How important is work with reference for you? Do you have any tips on how to effectively organize an extensive reference library?
In my opinion, I think having good reference is extremely valuable, I would rarely start a project without it. It's definitely a necessity when it comes to sculpting collectibles. The more reference I have of the character, the more likely I can make the figure accurate and potentially believable. As far as having an extensive reference library is concerned, I used to use Pinterest. Although these days, I tend to look on the internet before starting a new project. This is because the subject matter of my work can vary hugely and I never know what new imagery I may stumble across.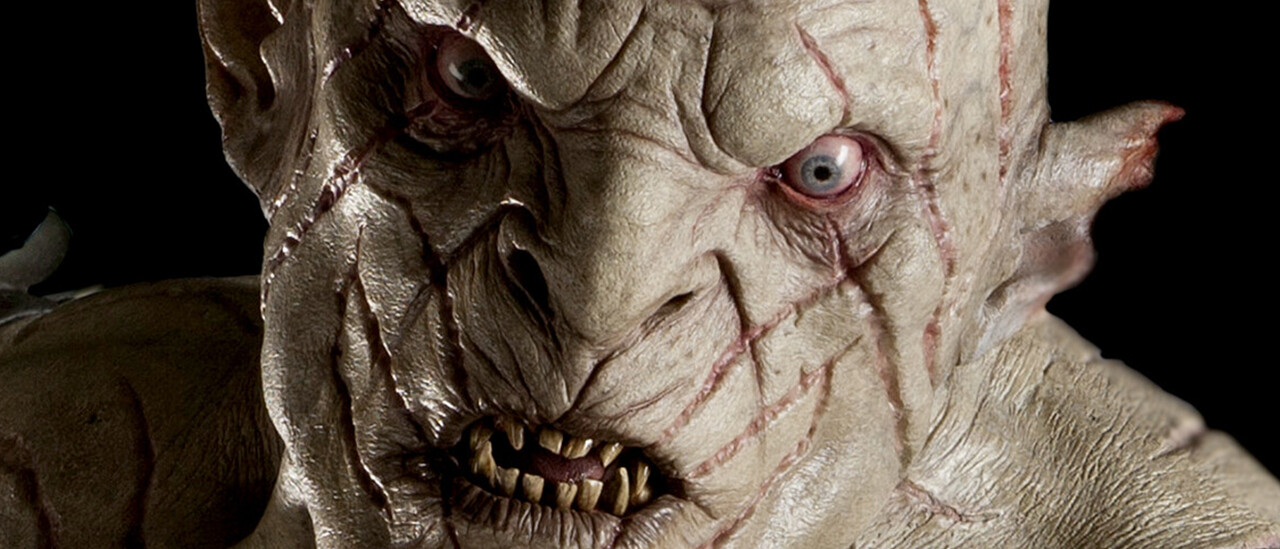 Could you describe your general creative workflow/pipeline for us?
Due to the variety of projects I work on, my preparation beforehand can differ. For example, before starting a sculpture I usually carry out research online and perhaps look through some books. Sometimes I make a quick maquette to capture the pose and general feeling. This can be an invaluable asset as a piece of reference and also a talking point for ideas and suggestions.
Tell me about your techniques for overcoming creative blocks?
When working on a sculpture, if I find myself experiencing a creative block, I may do one of two things. I either go in search for inspiration, or I move on to another area, with the intention of coming back at a later point. Spending a decent amount of time away from the work can sometimes help the brain reset itself. So hopefully, when re-visiting the job with fresh eyes I'm able to work out the issue.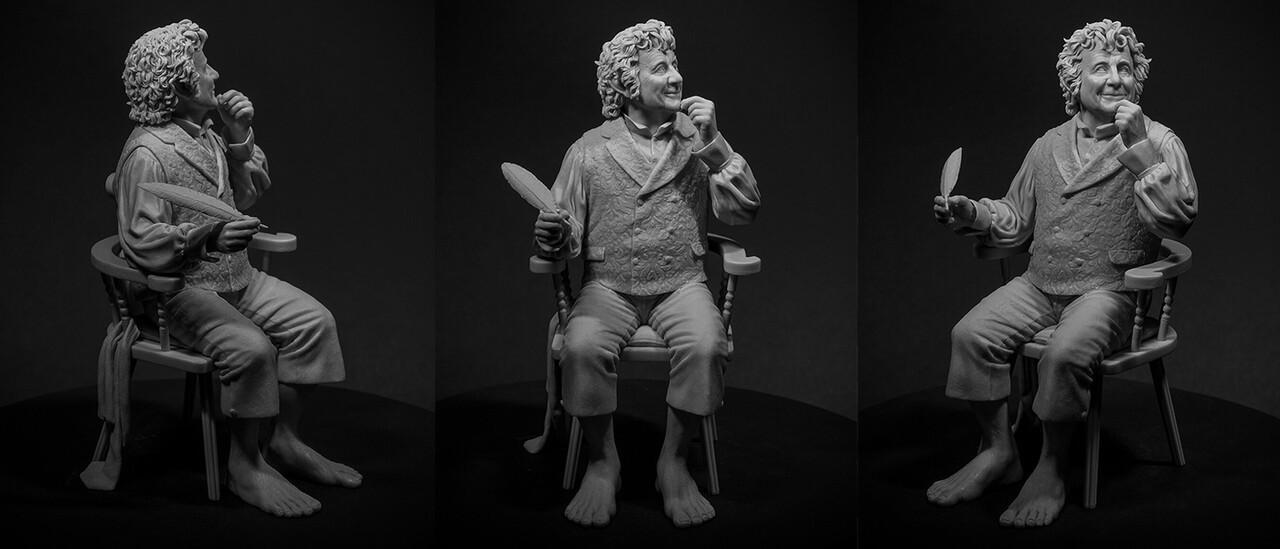 What drill routine do you use to sharpen your skills?
I don't have a specific drill routine to sharpen my skills. However, I do continue to sculpt things in my spare time. Creating my own stuff is important because it gives me the opportunity to be self indulgent, while feeling free from the general constraints and pressure of a typical working day. The process of making my own artwork is also an opportunity to gain further knowledge and experience. In theory, the more I practice hopefully the better I will get.
Do you also create with non digital medium (clay, pencil drawing,…)? What does it gives you compared to digital?
As previously mentioned, I mostly work in a more traditional way. I enjoy the physical process of creating with my hands, it feels natural, straightforward and honest. I also find it's a connective and authentic experience because I'm relating to an actual object which is set in front of me.
On the other hand, digital sculpting can sometimes feel convoluted and I often sense a degree of disconnect when viewing the model on a screen. In part, this maybe due to which material I use because each one has it's own interpretation of light and dark, high and low points. This can make it challenging to know how the model will look once printed. Which is why we often have to do test runs before committing to the final print. With physical sculpting, I don't tend to have these issues.
Usually, what you see is what you will get out of a mould. I'm not saying one method is better than the other, far from it. They both have their strengths and weaknesses. Which is why it's important to use the right process for the job.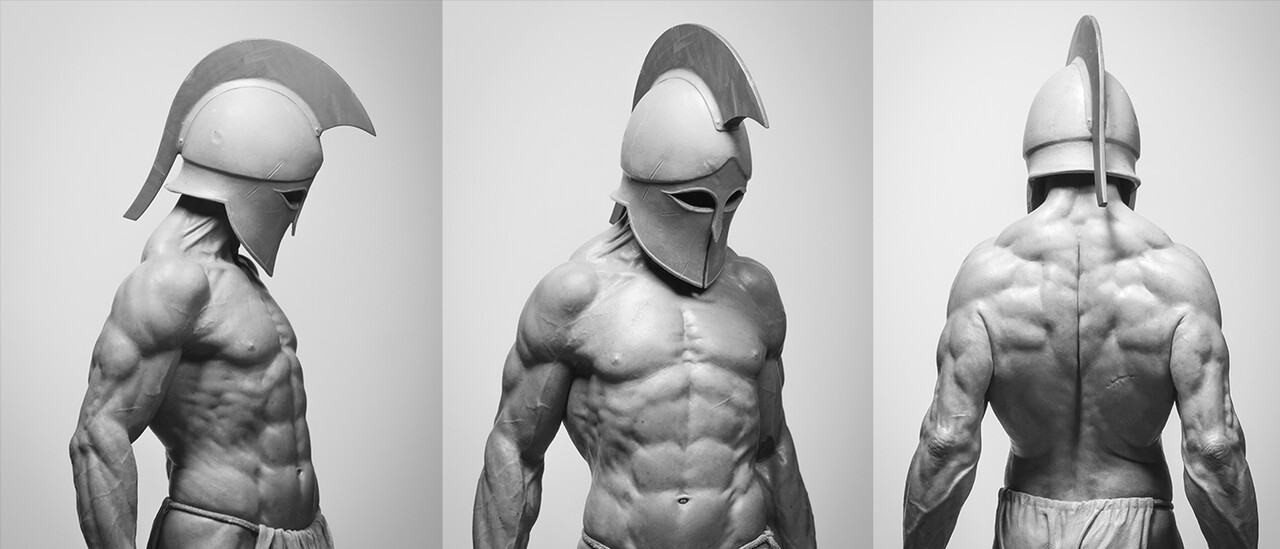 ART COMMUNITY
What themes would you say your work deals with?
Fantasy, Horror, Sci-fi, War, Physical Trauma, Beauty, Athleticism, Dynamism.
What artwork are you most proud of?
There's a few pieces which I am fond of but to choose one which I'm most proud of is quite difficult. Perhaps at the moment it could be my Spartan 'Unarmed Warrior' statue. I really enjoyed making this sculpture and it's received a lot of positive feedback from people. This makes me want to develop it further and hopefully create new opportunities.
Does industry offer enough opportunities for organic modelers like you?
I guess it depends on which type of industry you are referring to. With my experience at Weta Workshop, I have had to immerse myself in lots of different disciplines of sculpting. Most of which has involved organic work. Depending on which field you are interested in, if you have the skills to sculpt at a high level in clay, I would of thought you'd not have too many problems with finding work. Unfortunately, I feel high-end clay sculptors have become a rare breed due to the increasing use of computers.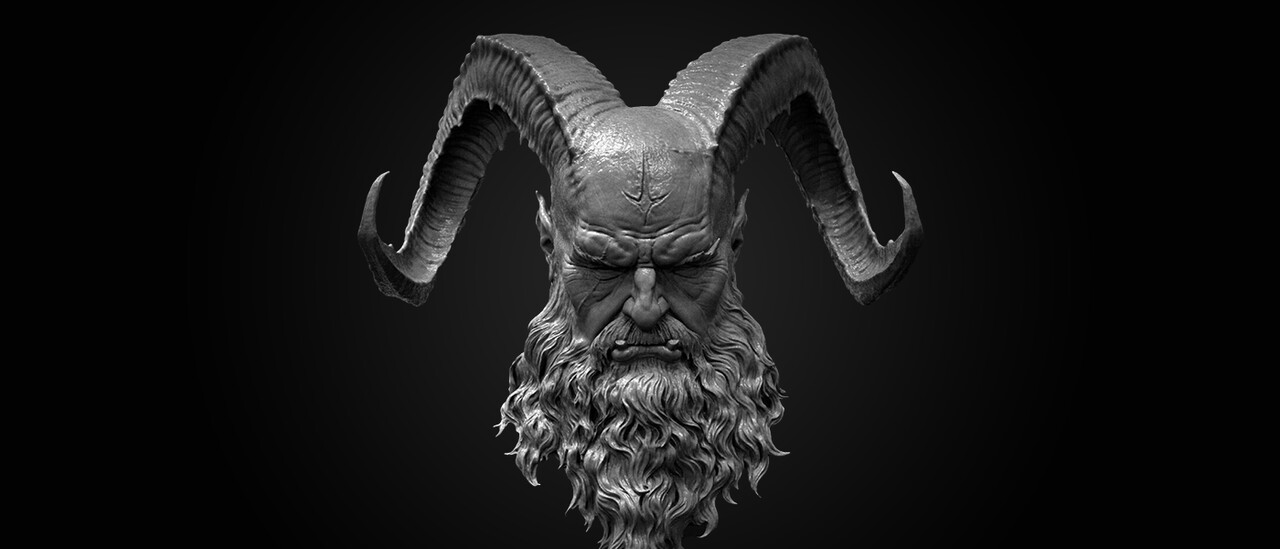 How do you define success as an artist?
Maybe it's when you can accomplish something with minimal guidance. Perhaps it's when you are constantly receiving positive feedback or reviews. Possibly, it is when you're in high demand or have a good reputation within your industry. It's a tricky question to answer but I guess that's one way of defining it.
Which current art world trends are you following?
I wouldn't say I'm following any specific trends but I do like to keep an eye open on what other like-minded artists are up to.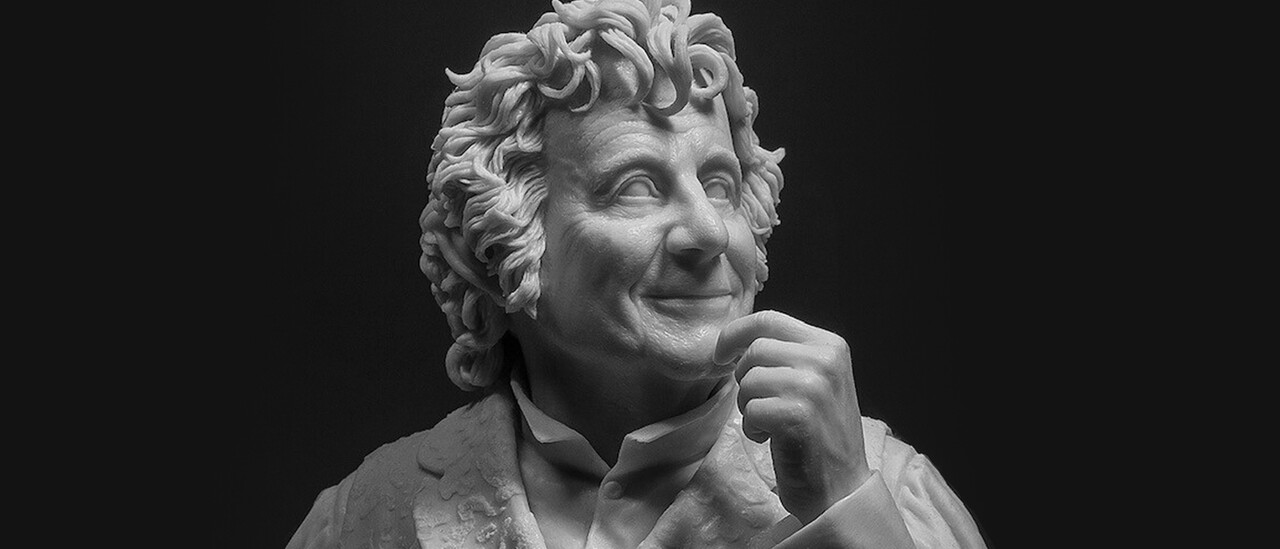 PROMOTION & FEEDBACK
Who provides you the most relevant feedback?
Project supervisors, art directors and clients but also trusted colleagues at work.
What social channels do you use for communication with your followers?
I'm currently using Instagram @dantheclayman and ArtStation for the moment.
Part of the creative process is also a failure, how do you deal with it?
If possible, fix it. Otherwise, I'll treat it as a learning experience. I'll remember how it happened and do my best to not repeat it. It may not be easy but I'll try to not dwell on it, so I can move on to the next thing with confidence and determination that'll do my best.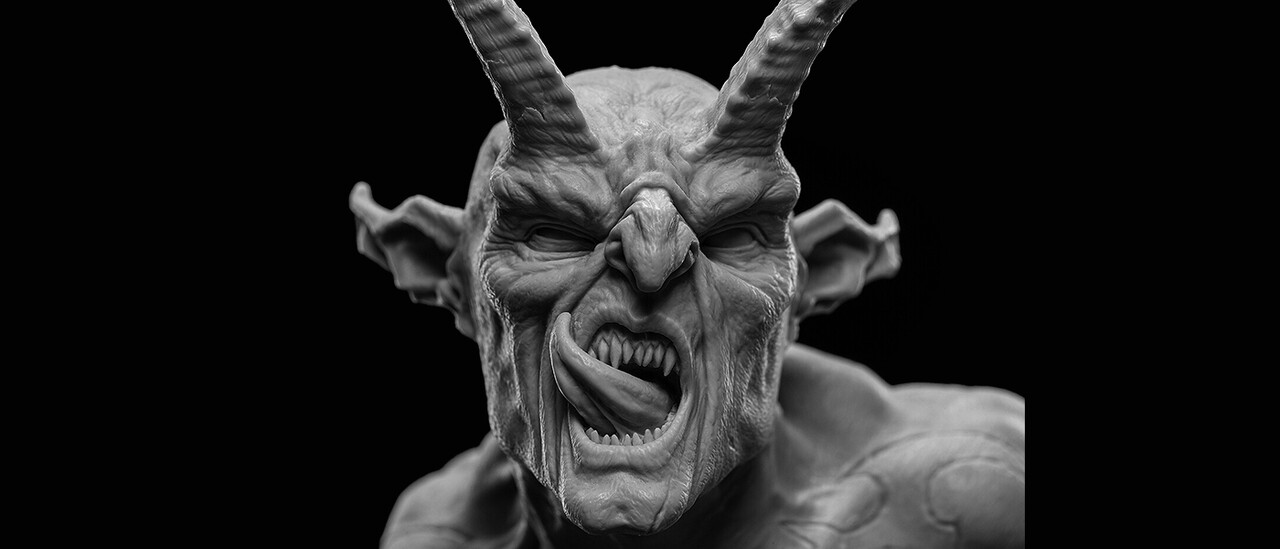 BUSINESS
What factors influence the price of your work?
Things to consider would be the time spent making it, how refined it is, the amount of details and separate components there are, the cost of materials and tools if needed. There's also the cost of moulding, casting, cleaning up casts. Perhaps the cost of painting or patina, paying for other people's labour and even packaging and don't forget tax! There are so many factors to consider, it's quite a tough one to figure out. I'm certainly still learning.
What art marketing activity do you put into practice regularly that works most successfully for you?
I honestly haven't done enough of this to give a satisfactory answer, especially when compared to other artists. I guess it would only be through my website, Instagram and ArtStation but I could also use online stores and galleries. In the not too distant future, I intend to venture further into this area.
MENTORSHIP
What's the best advice you would give your younger self?
I'd probably say, study faces, observe expressions and skin flow direction. Also, pay more attention to human and animal anatomy. Practice sculpting hair, feathers, fur and drapery. In my opinion these are all really good fundamental skills to learn.
What 3 books are a must for character artists?
It depends on which type of character you are interested in. In general, I would turn to the internet for inspiration but I'd also use books if I happen to have something relevant.
If you mentored younger artists who are beginning their art careers what single most important piece of advice would you offer?
Keep practicing and perfecting your skills.
What is the most common mistake your students make?
Getting caught up and lost in the details way too early on.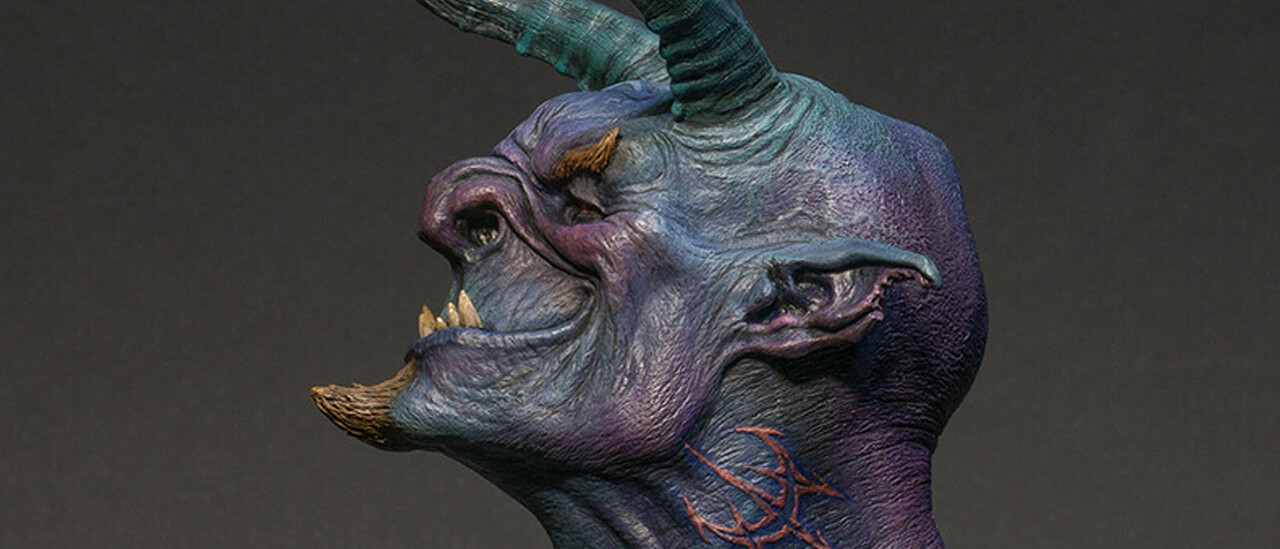 RELAX
How do you manage a work-life balance as an artist?
Good question, it can certainly be a struggle at times. I find there are just too many things I want to create and learn about and not enough time to do them all. What doesn't help, is the majority of my work is often very time consuming. Which makes it really easy to work too much. Only in the last few years have I managed to slow down a notch and get a better work-life balance. It's definitely something I need to be mindful of.
What's the best thing about being an artist?
I guess there are a few things. I think it's the joy of being creative and the sense of achievement from the end result. It's especially satisfying, if something has taken a really long to time to complete. I also find there is pleasure to be gained from making something which has never existed before. Perhaps more importantly, it's connecting with people's emotions and giving enjoyment to others.