Maarten is a winner of Zbrush LIVE sculpt-off in 2018 and an ambassador for WACOM and MSI. As a sculptor, he's known for his love to dark and weird. Maarten is well known for linking digital sculpture with 3D printing world.
Source: artheroes.com
Check out Maartens's ArtStation portfolio.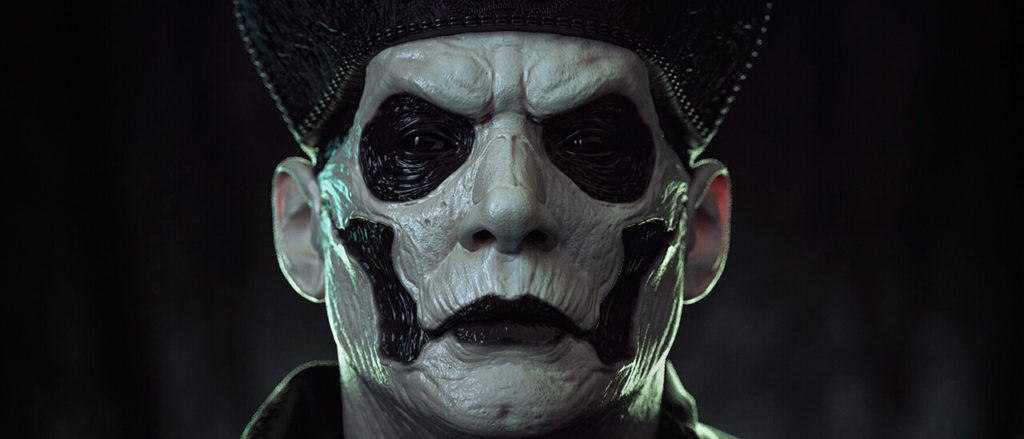 INTRODUCTION
I'm a digital freelance sculptor living in Belgium. I studied animation film a long time ago. Let's say I got some notion of 3d software back in the day, then I worked in a small post production company for 5 years as a graphic artist. During this time I picked up a copy of Zbrush and quit that job after 6 months to become a freelance digital artist and that's what I've been doing for the past 10 years.
Could you tell us about some of the interesting projects you've worked on?
I've worked on some smaller feature films as a concept sculptor and high res artist. Also I've collected many very different clients over the years, toy and collectible companies, Fine artists and brands going from real glass bottles to digital game assets.
CREATIVE PROCESS
What software and tools do you use for your work, and why?
I do everything digital and in 3D, I made that choice at the beginning of my career…because of time management. I came into the game in my early 30ies and felt that I needed intuitive tools so I stick to ZBrush, Keyshot and ZBrush and for the clients and work that I take on this works perfectly.
How do you organize your day (how many hours do you work per day)?
I start my day around 8.30 and work until 16.30, I may take breaks but these vary… And depending on the work pressure I'll pick up again from 20.00 until …. .so I roughly I work 10 to 14 hours a day. The thing is, when you freelance 20% of all your time goes to communicating with clients, texting and having meetings.
How important is work with reference for you? Do you have any tips on how to effectively organize an extensive reference library?
I've a big library of images when I work on a gig and organize simple folders and themes, but I love to look in books when I'm not working to extend my mental library.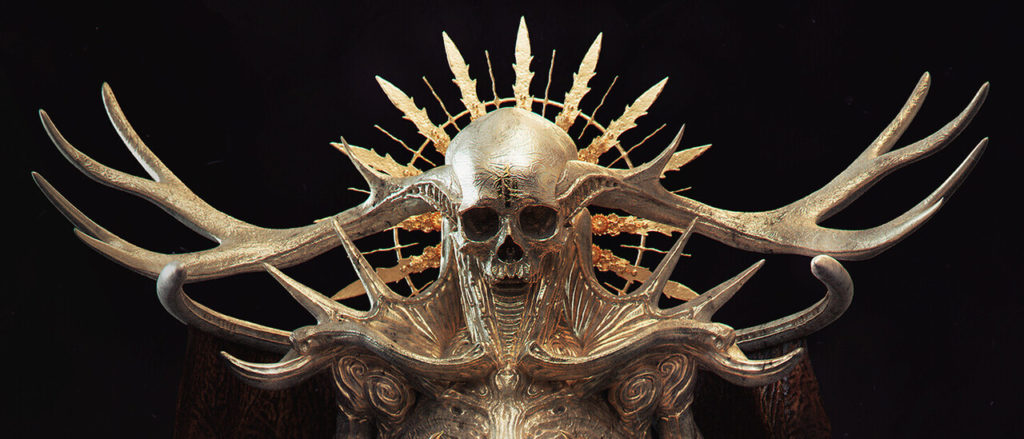 Could you describe your general creative workflow/pipeline for us?
With client work it's simple, the client dictates the workflow and idea, for personal work I figure out a design in my head and look for images that could help me. Then I jump into ZBrush and start playing with shapes, mostly when I'm playing with these forms I know within 15 minutes if I'm on the right track. Then I keep pushing in further and further from this blockout stage. I only tend to work forward and don't look back on my steps. That's why I also tell other people that my artwork captures what's going on, at that moment and my skill set. That's why I produce a lot of personal work… snapshots of my ideas and feelings in that moment of time. After sculpting I'll take it to Keyshot, render it up and tweak this in photoshop.
Tell me about your techniques for overcoming creative blocks?
A:I would say If you have a creative block go out and reload yourself, but if you have no ideas do some anatomy studies or fanart to keep that muscle memory flowing. That's what also happened to me once. I was blocked for two years so I did purley client work or studies and one day it just came back, but because I kept busy with the skillset, I wasn't lost when creativity came back.
What drill routine do you use to sharpen your skills?
Repetition and practice, even when you are locked in a lot of work. Take 10 min off to sculpt or draw your own ideas.
Do you also create with non digital medium (clay, pencil drawing,…)? If yes, what does it mean for you?
No, like I wrote before. It is all about time management and how you fill in your time. Sometimes I wish I had more time to go more non-digital, but for now that's not really possible unless you count in 3D printing and painting up these prints? Because this is a very important extension of my personal art. But it's so intertwined that I wouldn't call it non digital.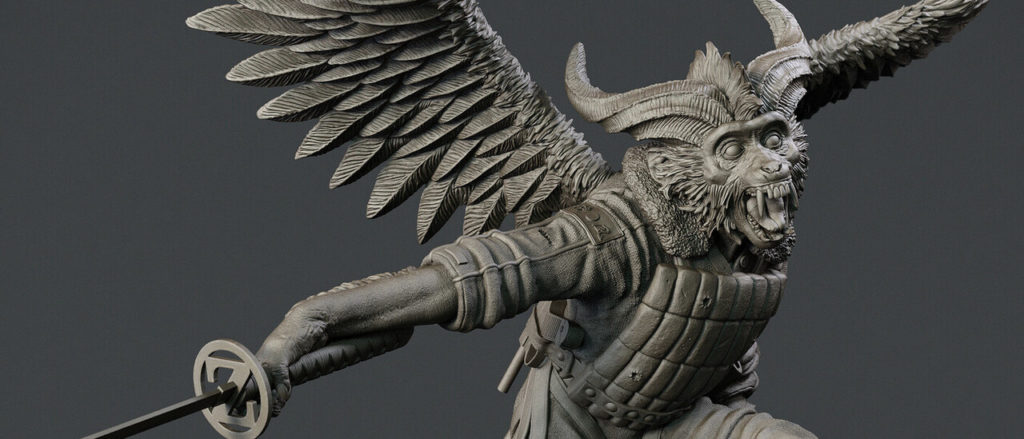 ART COMMUNITY
What themes would you say your work deals with?
Life, passion, fears, reality, history and death.
What artwork are you most proud of?
All the pieces that I fit into my "Aquelarre" realm, they are pieces that tell the history of my dark fantasy world.
Does industry offer enough opportunities for organic modelers like you?
For sure, but I think it's important to also look for clients outside of the normal realm of vfx and games. It's all about thinking outside of the box and working for unknown industries that apply 3d printing and c&c like fine artists and product designers.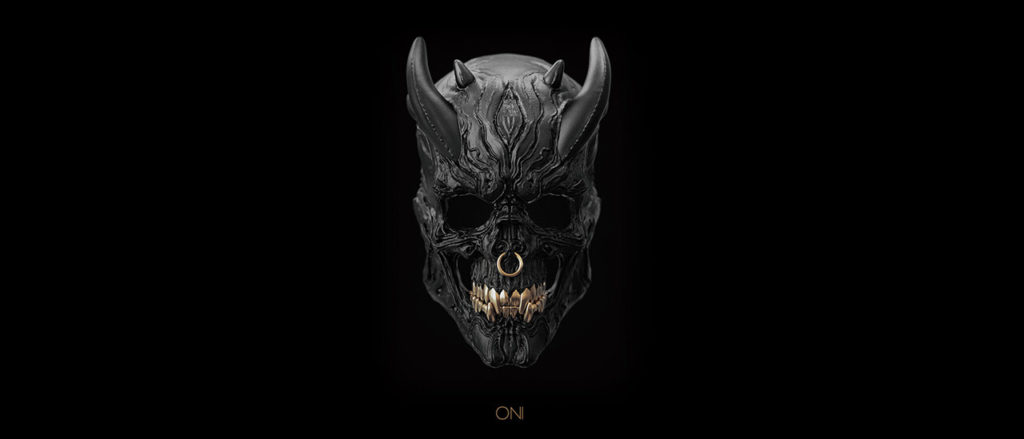 How do you define success as an artist?
Success is a big word… I think for me it's important to find joy in every assignment that you take on as an artist. If you're able to live from the art that you make I would say that success, also don't script your future. You never know what or who you will meet and possibilities are unlimited in my eyes. For me the best success as an artist are childhood dreams that come knocking on your door….
Which current art world trends are you following?
None, I do think I do my own thing….
How do you collaborate with other artists?
When I do collaborate with other artists, It's always a very organic thing you talk with the other party about an idea and than you'll toss it back and forth and discuss why you did your part on it, If your working with an other artist that respects you as an artist this can be a super fun and creative process. It also tosses you a bit out of the comfort zone because you don't have full control on it.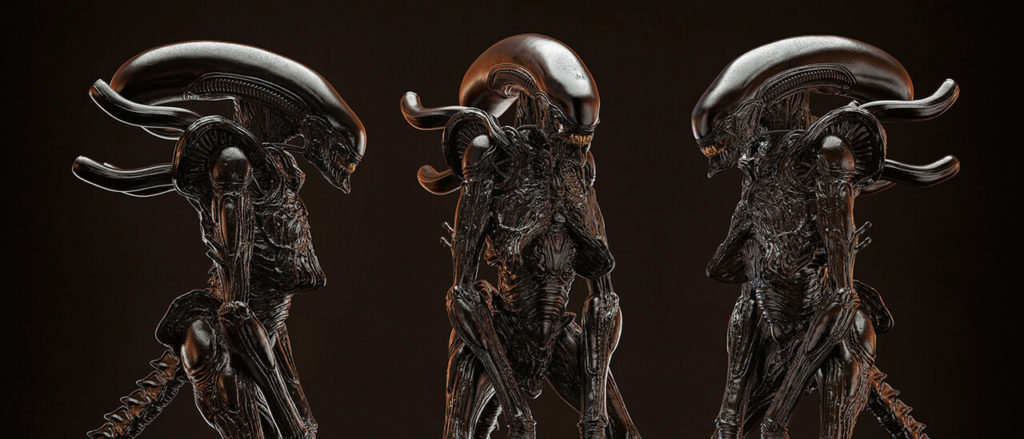 PROMOTION & FEEDBACK
Who provides you the most relevant feedback?
I think I do it as an artist, I have no problem destroying my own work and slicing it apart. Everything I created I can create again and better. If I really want a second opinion I can always ask a ton of artists that I respect to be honest with me.
What social channels do you use for communication with your followers?
Facebook, Twitter, Artstation, Instagram and Linkedin.
Do you have a network of other artists, and how do they support you?
Yeah for sure, I came into the whole scene and didn't meet anybody physically using Zbrush for at least the first 4 years in the beginning. But by going online and to festivals I met tons of other artists that got my back and I'll help them if the tables turn. Building a network is great especially if you're able to count the people you looked up too as your friends over time.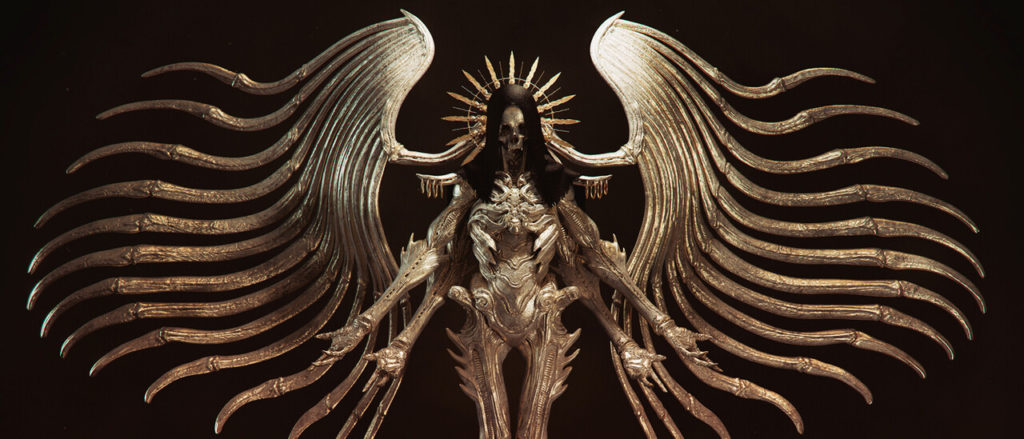 BUSINESS
Do you have an existing customer base?
Yes, some clients I have for +8 years now… it takes time to build a bond with a company but if you are able to deliver. I don't see any reason why other artists could not build up relations like this.
What factors influence the price of your work?
I mostly apply the same rate for all my clients, a day rate not something hourly. Personally I don't think an artist can deliver on an hourly rate. If I work for a package deal, the project needs to be described clearly and with a final set date so it can't go on forever. It's important to set goalposts.
What art marketing activity do you put into practice regularly that works most successfully for you?
Just stay true to yourself and your following, make stuff and show it!!! NDA's stuck under a 3 year mark don't help you to get jobs in the present.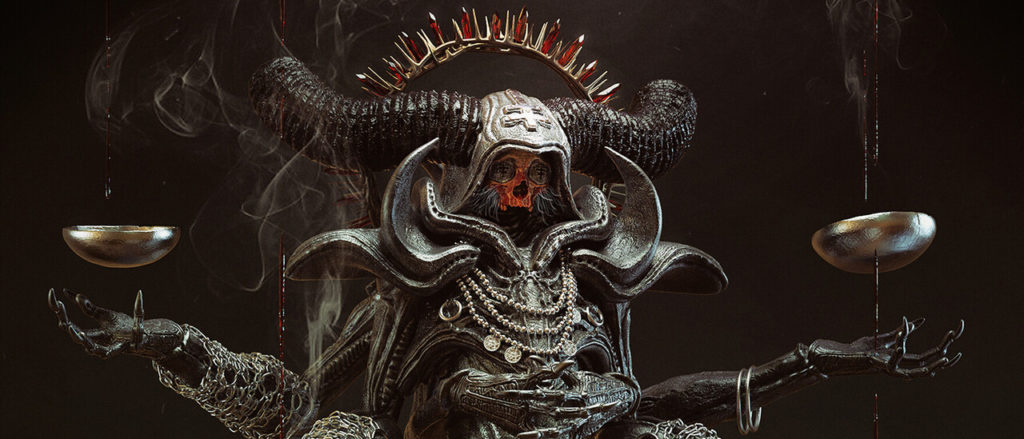 How do you seek out opportunities?
Sometimes be bold but humble and ask the right people connected to a company or job. There's nothing wrong with asking for possibilities…
How do you cultivate a collector base?
Do you own art but also know your audience? If you're in the game for a while you can easily guess what scores with your following and that's how you can play with your collectors base. But I would say stay true to yourself and don't always play to their fiddle.
How do you price your work?
Pff that's hard, most of it has to do with what you're able to deliver and the time it takes. If you have that one thing that your client wants, they'll pay for it in my eyes.
MENTORSHIP
What's the best advice you would give your younger self?
Get in the game as soon as possible, but be patient and dare to ask anyone anything.
What 3 books are a must for character artists?
Anatomy for 3D Artists: The Essential Guide for CG Professionals
Sculpture – from Antiquity to the Present Day – Tachen
Beginner's Guide to ZBrush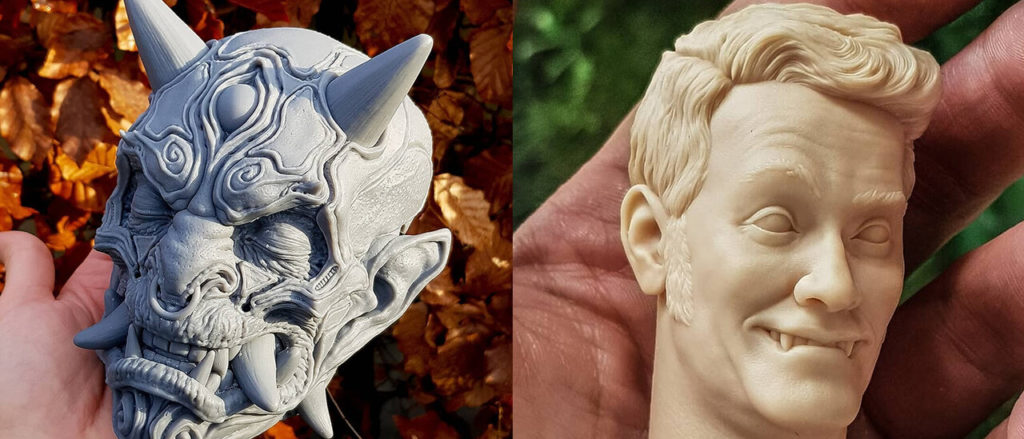 Can you give a starter tip for a 3D printer beginner?
Learn all the tech stuff and learn to sculpt towards scale and 3d Print. It's a very different beast than vfx and animation.
If you mentored younger artists who are beginning their art careers what single most important piece of advice would you offer?
I would listen and point out the very basics of art, history and anatomy, telling them that they need to learn how to see as an artist.
What invaluable art business lesson did you learn in the past year that took your career to the next level?
None
What is the most common mistake your students make?
Being impatient and thinking they can depend on their memory and fantasy, It takes times to build out your mental visual library it only comes with years of studying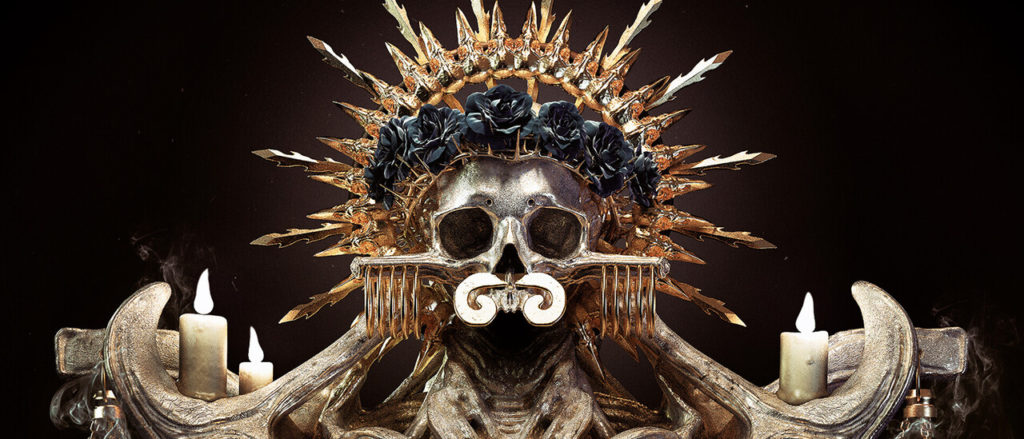 RELAX
How do you manage a work-life balance as an artist?
I do the same thing in my spare time… sadly my hobby is my work and vice versa, but I love to collect weird objects that trigger my artistic soul.
What's the best thing about being an artist?
It's a burden with ups and big downs but the journey pays off and gives you a richer cultural life in my eyes. You're always learning.