Lists. Everybody loves them. Especially the TOP 10 something. If you're on the internet for more than five minutes, you had to encounter them. Although they're pretty vague and not really informative, they aren't losing popularity.
So we've made a list as well. However, it isn't about TOP X most-best-greatest-anything. It's more practical than that since it lists every female model that has ever appeared on our website. And that's more than 300 names already.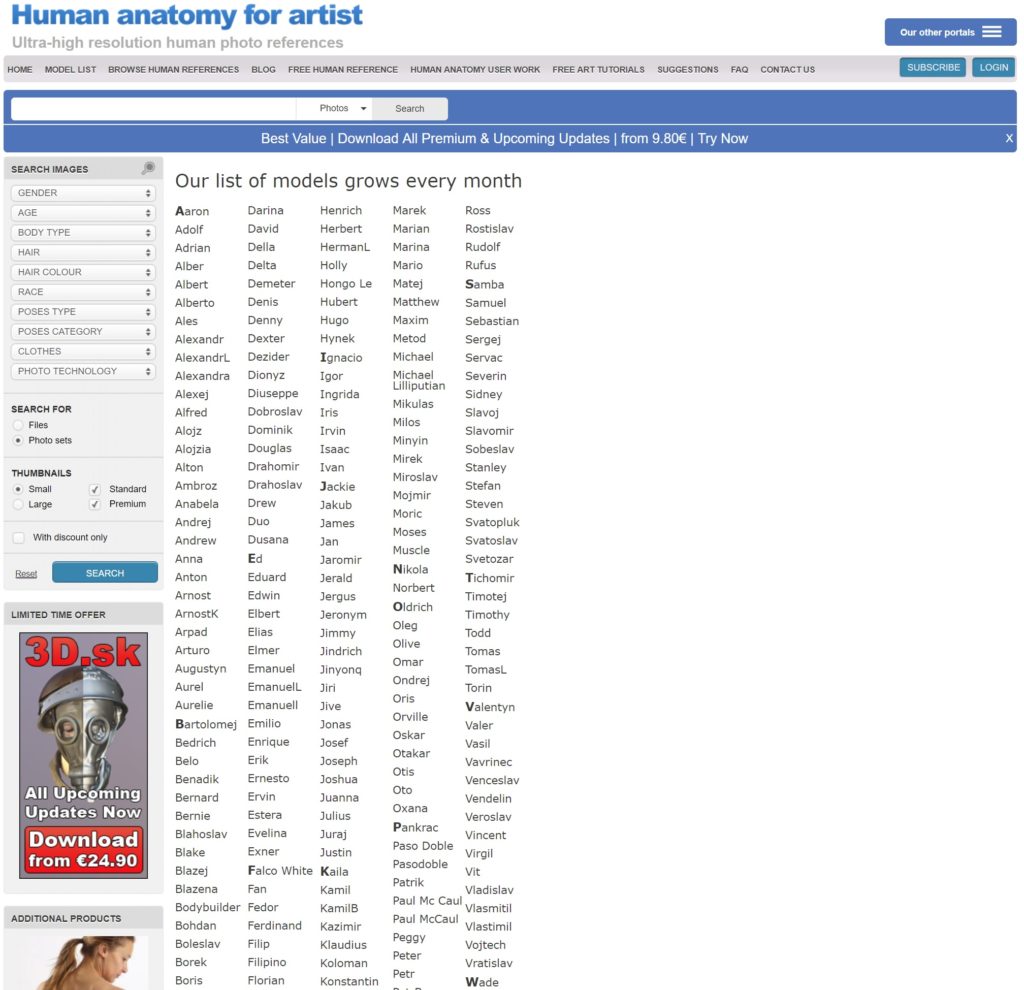 But wait, there's more. It isn't just a plain list full of names. Every name will be linked to the entire gallery of the model's photos. Not enough? Well, you can even filter images by poses. Or also see how many photo sets are in every category. It's quite useful.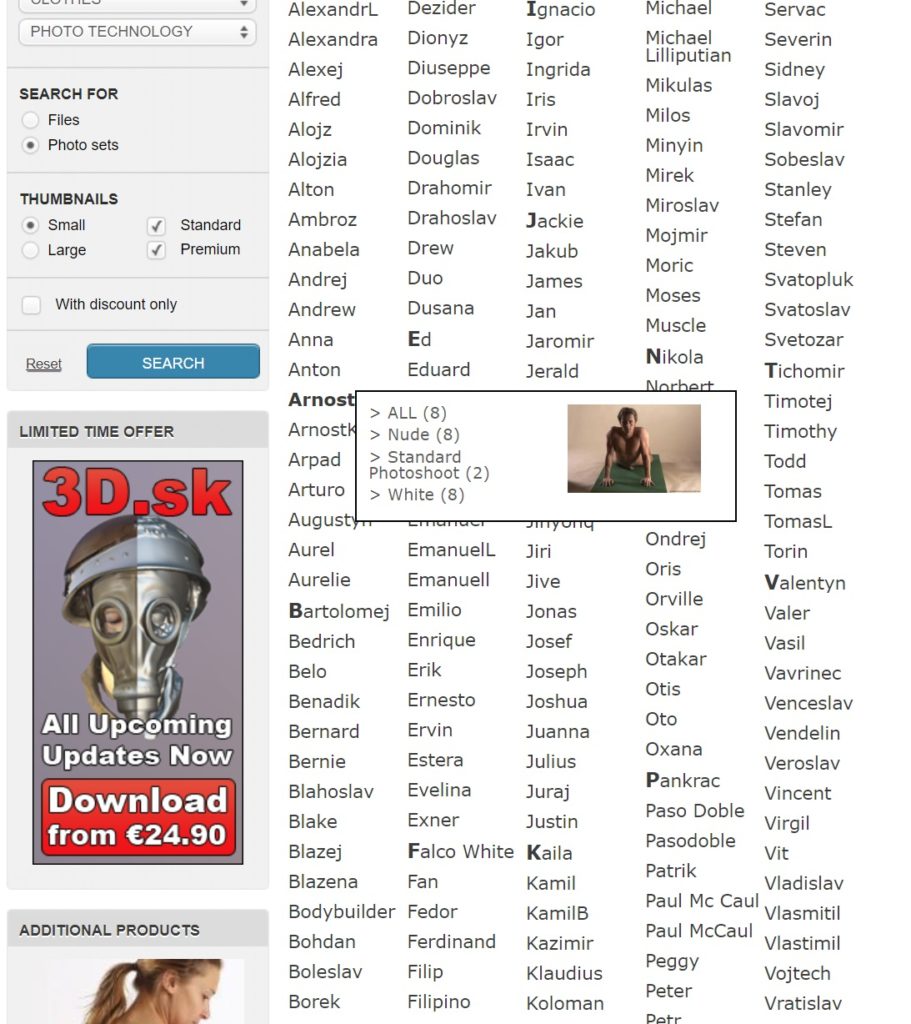 ---
Three models
300+ is some number! We know your time is limited and precious. But allow us to introduce you three models. Let's begin with:
Ramon
Let's start with this ripped guy. We call him Ramon, a man with muscles of a bodybuilder. No wonder when he does a lot of sports activities. From simple weightlifting to surfing. If it's an activity, that requires hard work, he has probably done it.
George Lee
The second example from our list is George Lee, who happens to be a pornstar. It's quite an unusual career choice, but at least he wasn't uncomfortable with posing naked.
Arnost
We'll end this showcase with a man who is an actual model. We call him Arnost, although that's just a stage name. Maybe if you look hard enough you'll see him on a cover of some magazine.
---
Let there be more free samples!
I see people tend to like free stuff. Try the button below, then, and enjoy!
---