Thanks to NEW FEATURE all your wishes can come true!
We are constantly improving our services so you can get the best. Recently, we brought several updates, thanks to which we created an even more convenient place for reference searches. Now we have more good news. The Wish list feature on 3D.sk offers a range of benefits for users who are logged in. Here are some advantages:
Organization and Rationalization
Easy Item Management
Flexible Item Sorting
Seamless Item Transfers:
Direct Purchasing
Sharing and Collaboration
Check all Wish list features in detail:
1.ORGANIZATION AND PERSONALIZATION
By creating multiple wish lists, users can organize their desired items according to different themes, projects, or preferences. This allows for a personalized and efficient browsing experience.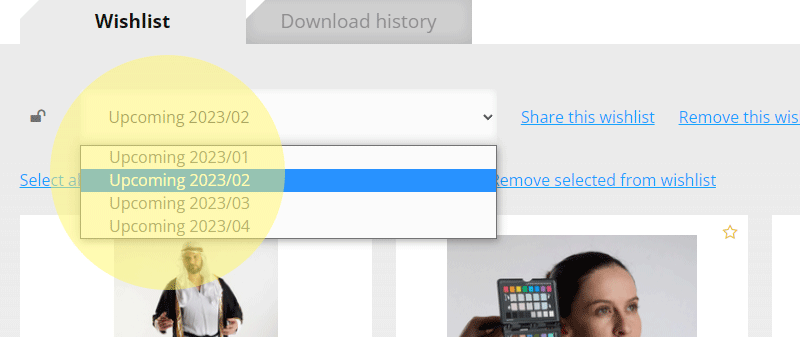 2.EASY ITEM MANAGEMENT
With the "Add to wish list" button in detail product view, users can effortlessly add items to their wish lists while exploring the 3D.sk platform. This simplifies the process of saving and keeping track of preferred items.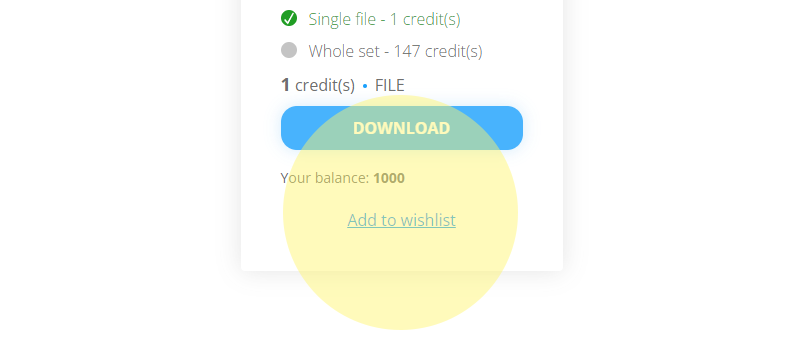 Or alternatively by clicking Heart icon in the list of products view.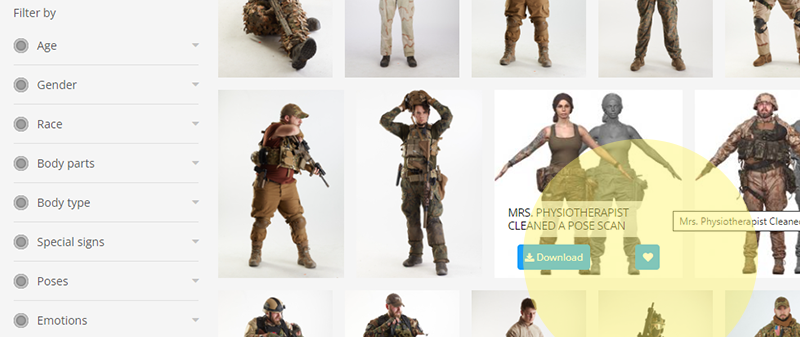 3.FLEXIBLE ITEM SORTING
Users can prioritize items within their wish lists by utilizing the Star icon. Clicking on the Star icon marks an item as a priority, making it easier to identify and focus on important choices.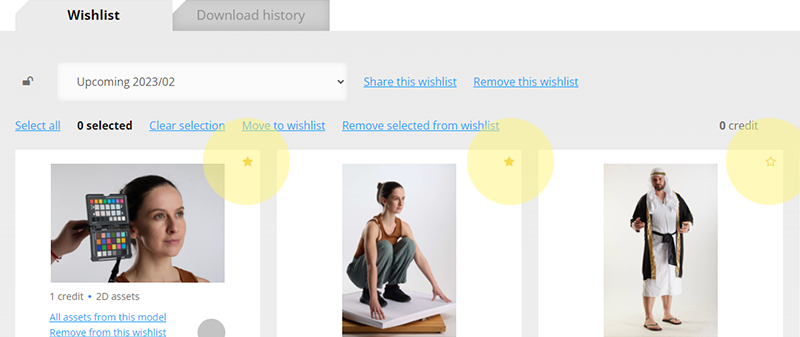 4.SEAMLESS ITEM TRANSFERS
The wish list feature enables users to move items from one wish list to another. This functionality allows for easy reorganization or categorization of items, ensuring a user-friendly experience.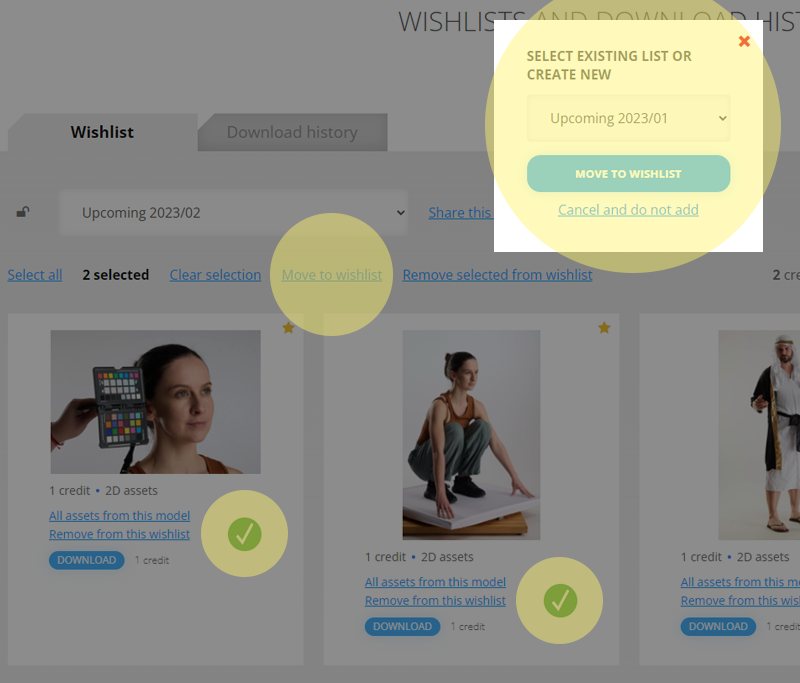 5.DIRECT PURCHASING
Users can conveniently make purchases directly from their wish lists. This streamlines the buying process, eliminating the need to search for items again on the platform.
6.SHARING AND COLLABORATION
Users have the option to share their wish lists with friends or colleagues. This makes it simple to exchange ideas, collaborate on projects, or receive feedback on selected items.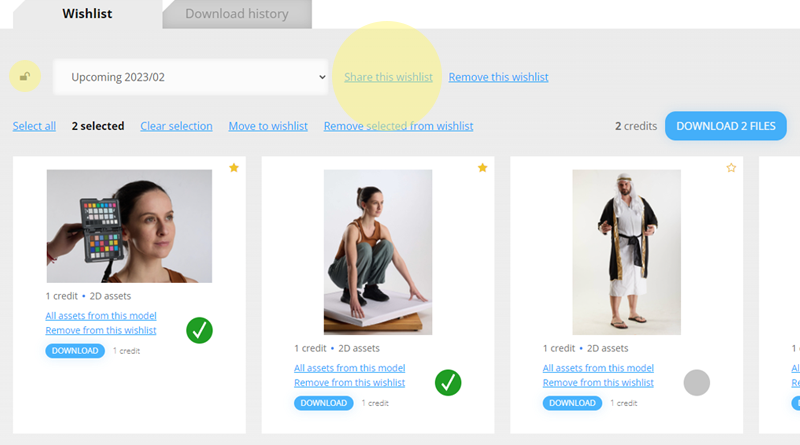 Overall, the wish list feature on 3D.sk enhances user convenience, organization, and collaboration. It empowers users to curate, manage, and share their preferred items, creating a smoother and more personalized experience while browsing and shopping for 3D assets.
GET ACCESS TO 5 ART REFERENCE WEBSITES WITH ONE ACCOUNT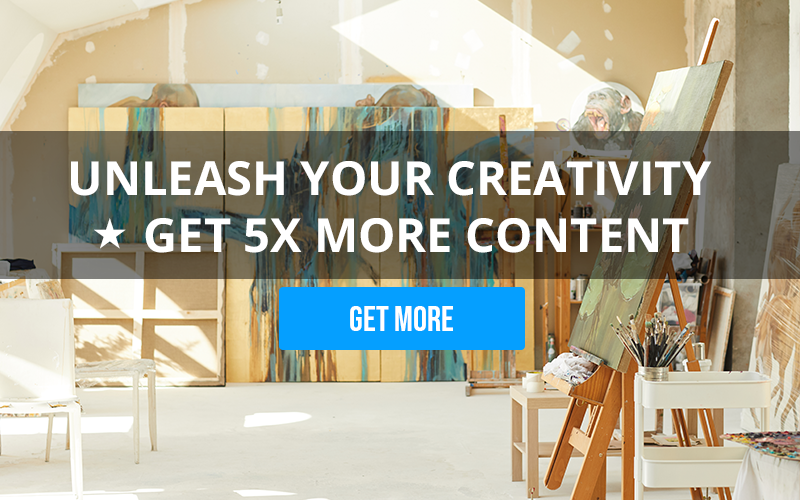 Join our community & Get inspired by TOP artists:
---