Hey, guys! We bring you some hot news from the 3D.sk web. After a long time of hard work, we're ready to present you with a brand-new category of head scans. They're not just regular scans. They're the best you can get in these days. Only life is more realistic than this.
So, what can you expect? We're glad we asked!
For now, we can offer you eight high-quality scans with a new topology and extremely detailed textures (and we plan to add more, of course). Expect a great variety in age, ethnicity, and basically every aspect that matters. Here is the magnificent eight:
Juan

Mirka

Ivan

Jitka

Daniela

Vojta

Zofie

Tamila
We made the scans with a technique called photogrammetry, processed them through ZBrush and rendered for display with Marmoset ToolBag 2. So be prepared for big-sized files to download, approximately 800 MB. However, two of them are even larger (we're looking at you, Juan). And yet, the price is reasonable, if not cheap.
Now let's have a closer look at one.
---
Tamila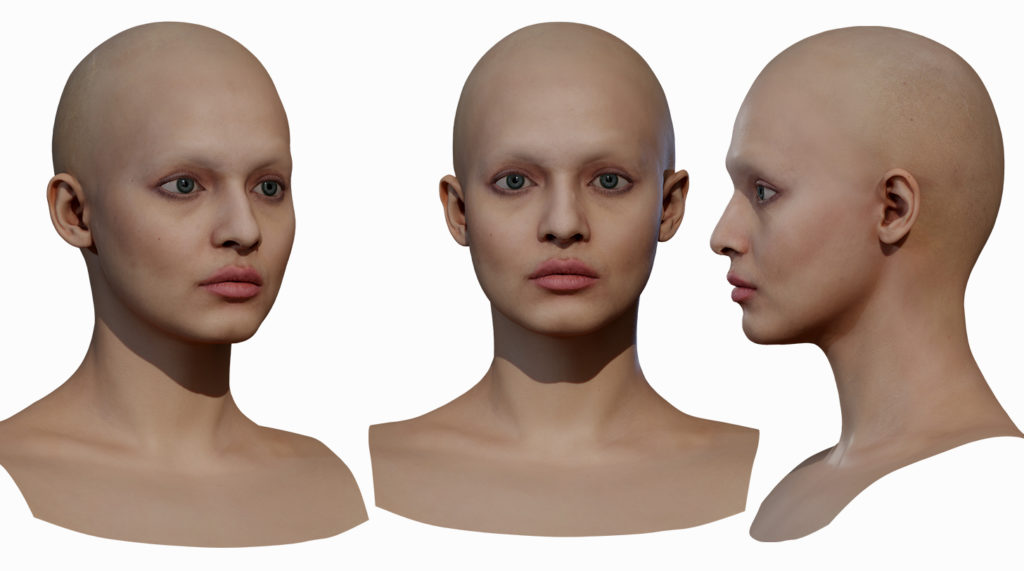 Tamila is a middle-east caucasian female with a height of 180 cm and a weight of 68 kg.
Here's a quick preview of what you get.
Data Sets includes
ztl file (requires Zbrush 2019 or later), obj file and texture set
Now let's have a brief look at the texture maps.
Head specification
Zbrush model / 8 subdivision levels (1700 polygons at lowest subdivision level)
8K textures: diffuse, specular, gloss, displacement, normal, AO, cavity, thickness
Eyes specification
eyelashes
eyeballs V1 – game ready eyeball cornea and sclera
eyeballs V2 – eyeball cornea and sclera
tear line
4K textures: alpha mask, mask, normal
Mouth specification
teeth, tongue, and gums
4K textures: diffuse, normal, AO, gloss, mask
Get the scan here:
---