Create your own MetaHuman
Creating realistic and detailed 3D characters has always been a challenging task, requiring a great deal of skill, effort, and investment. However, thanks to the advancements in technology, the process of creating high-quality MetaHumans is becoming more accessible and easier than ever before. Explore how you can create your own MetaHuman!

This tutorial provides step-by-step instructions for creating a highly detailed and customized MetaHuman using FREE 3D scan by 3D.sk.
1.Load your 3D head into desired software.
2. Crop the face, so you ended up with a face only.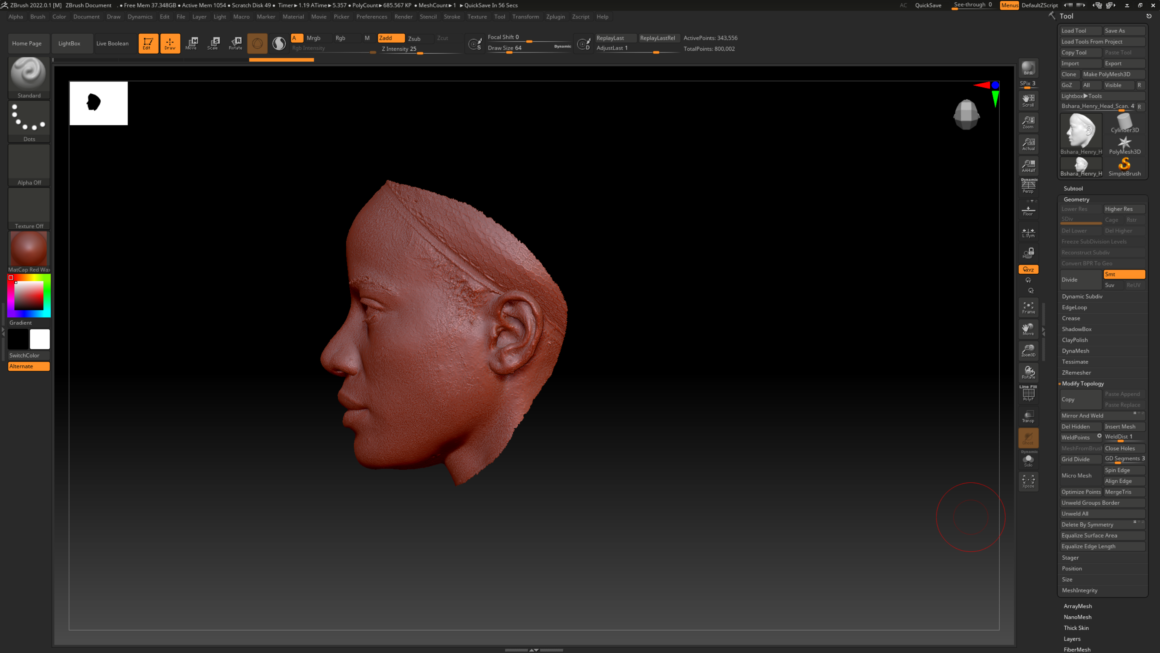 3.Save your head as .obj.
4.Launch Unreal Engine in version 5.1.1
5.Turn On MetaHuman Plugin. Make sure your MetaHuman plugin is installed and turned on.
Edit -> Plugins -> MetaHuman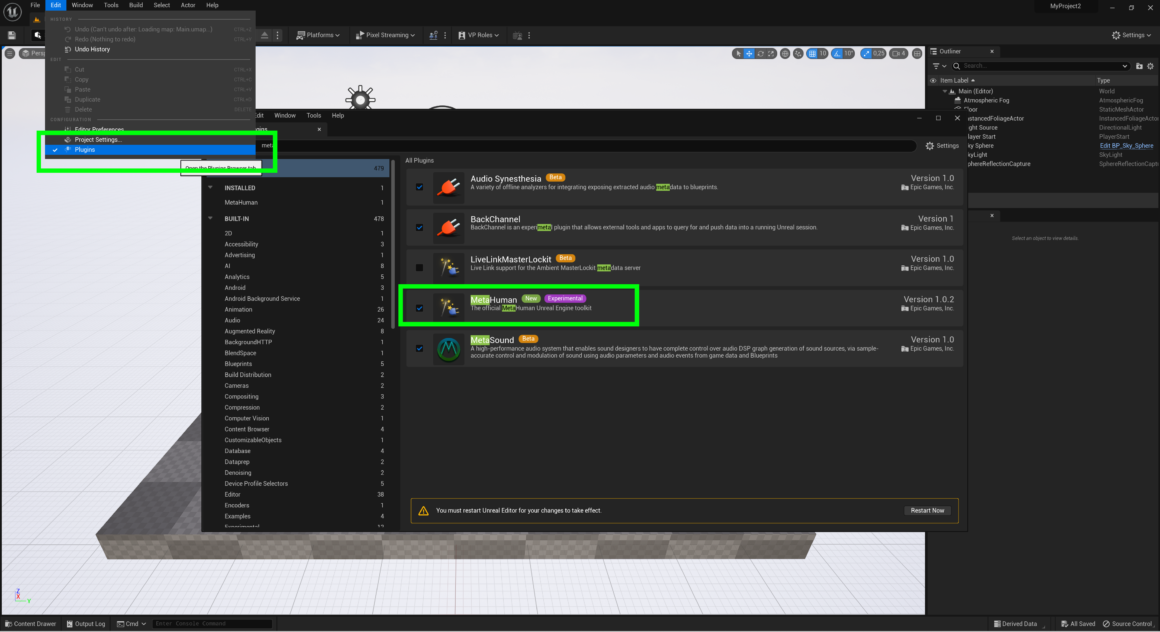 6.MetaHuman Identify. Press CTRL + SPACE to open Content Browser. Drag and drop your face obj. Then click ADD and search for MetaHuman Identity.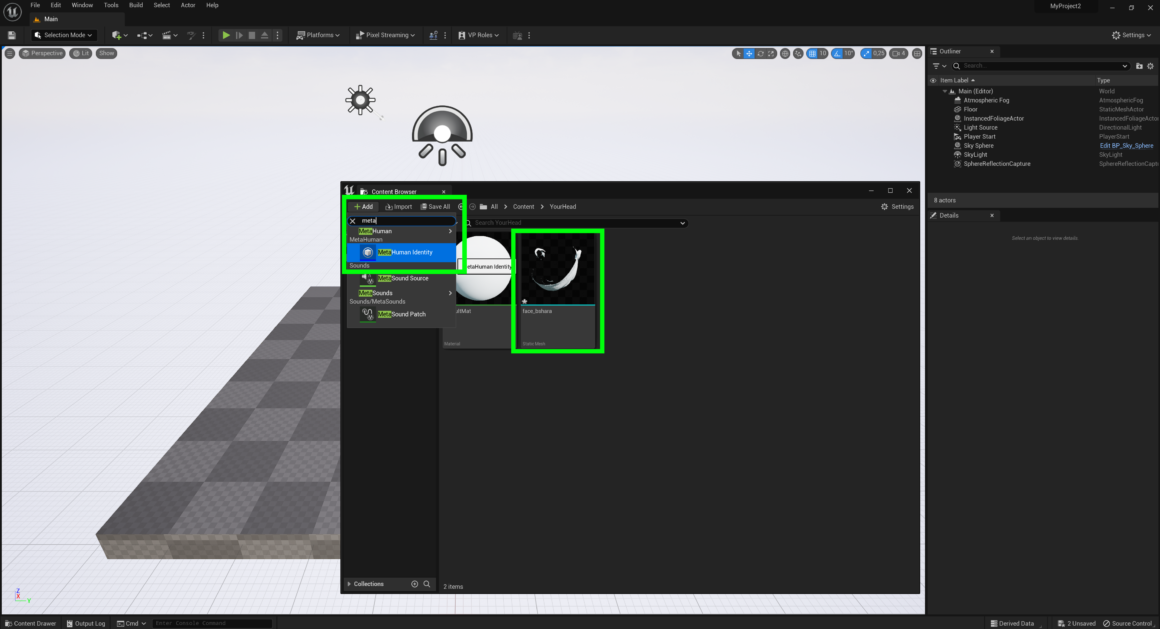 7.Rename your MetaHuman Identity and double click it.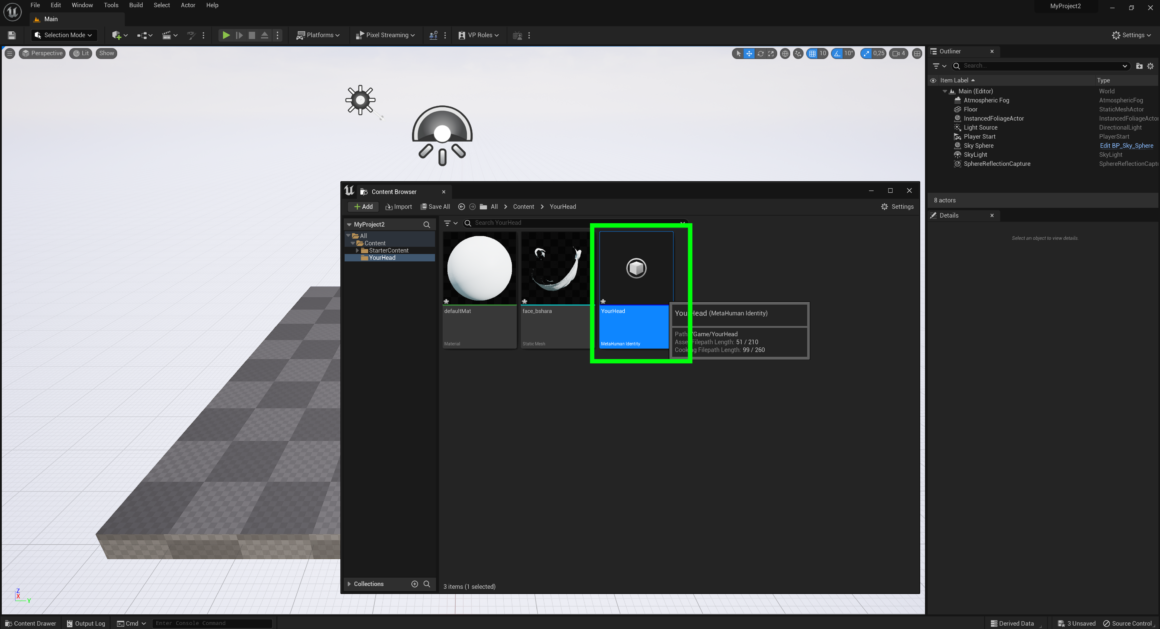 8.Sign into epic games account.
9.Components from Mesh. Left top corner click Components from Mesh and choose your obj face.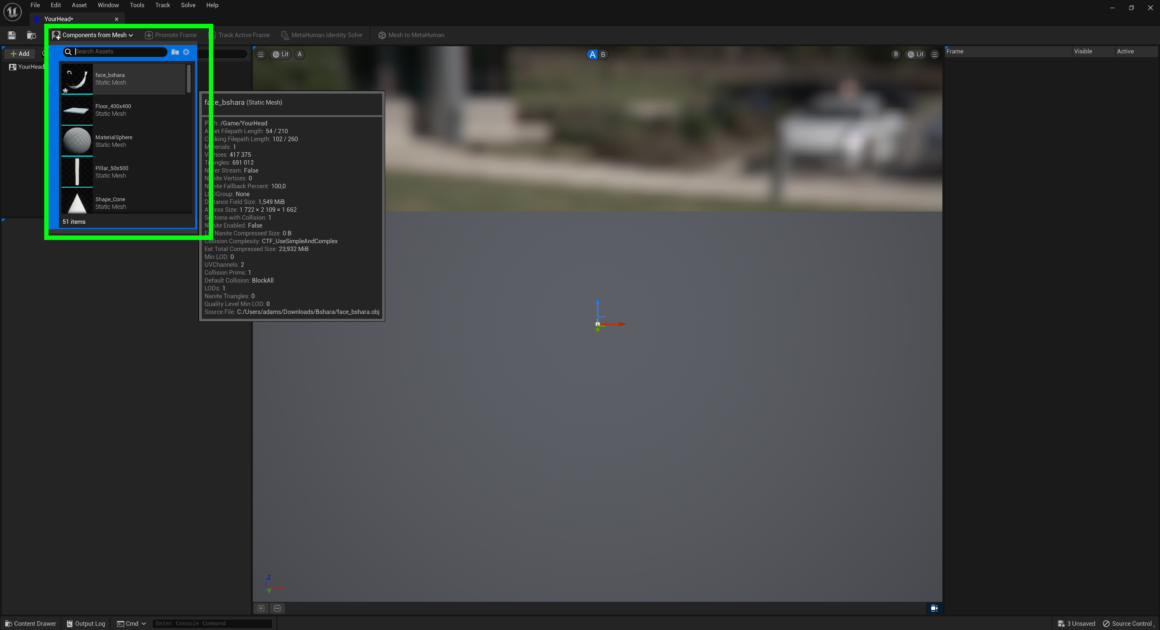 10.Change Field of View to 15 to fill the screen with the face better.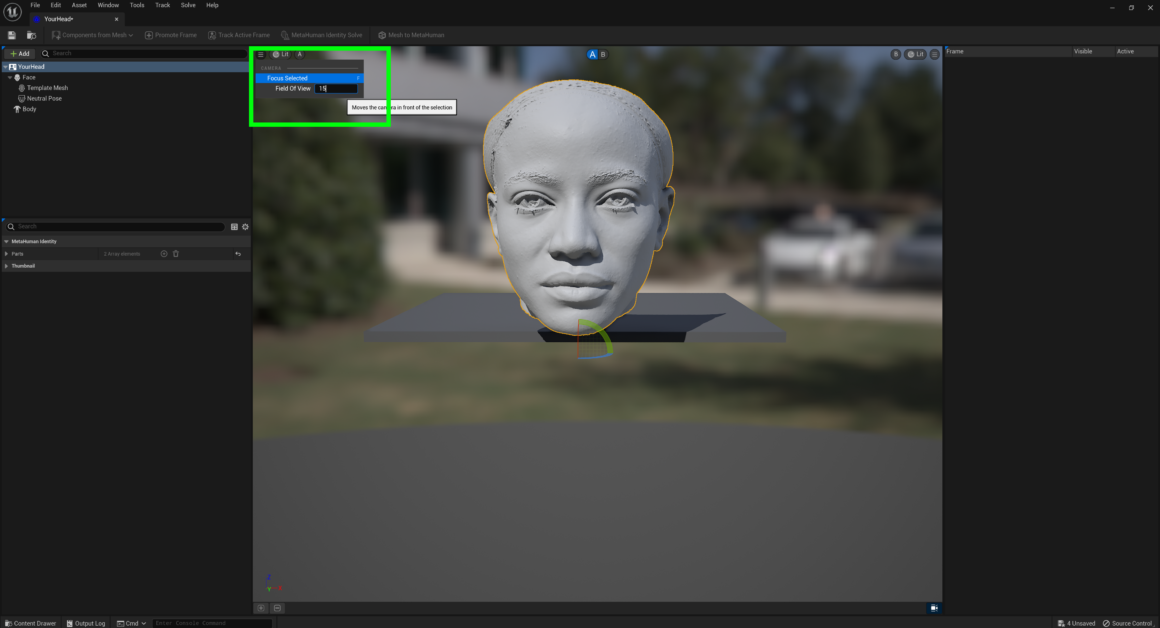 11.Choose the body of your MetaHuman.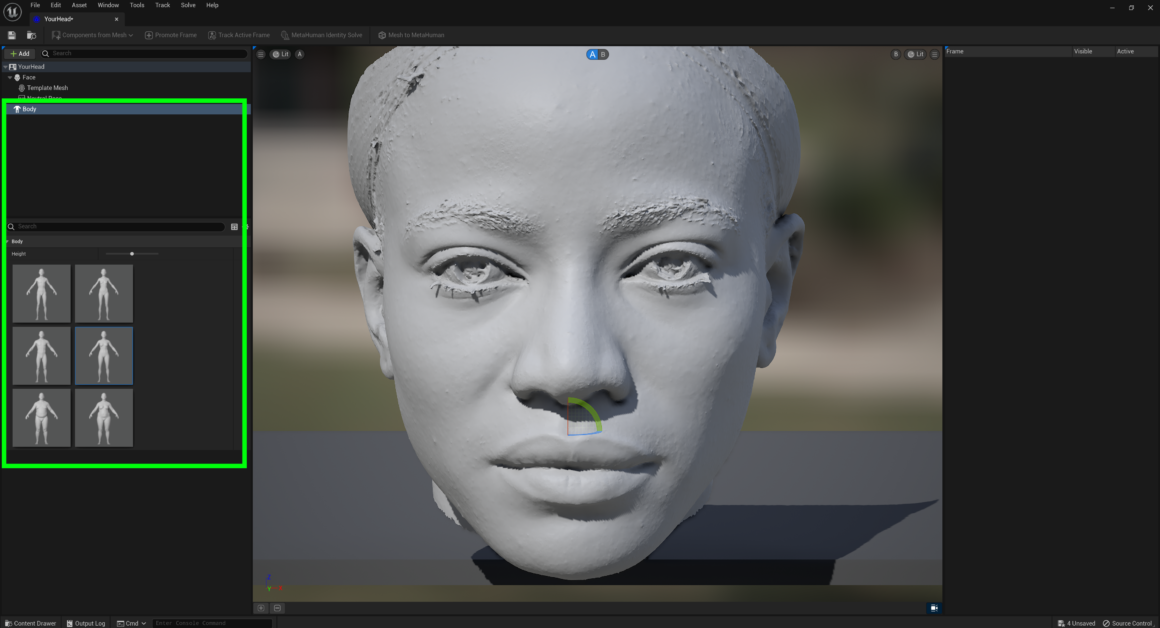 12.Click on Neutral Pose and then on Promote Frame. It will lock the keyframe and position of your camera.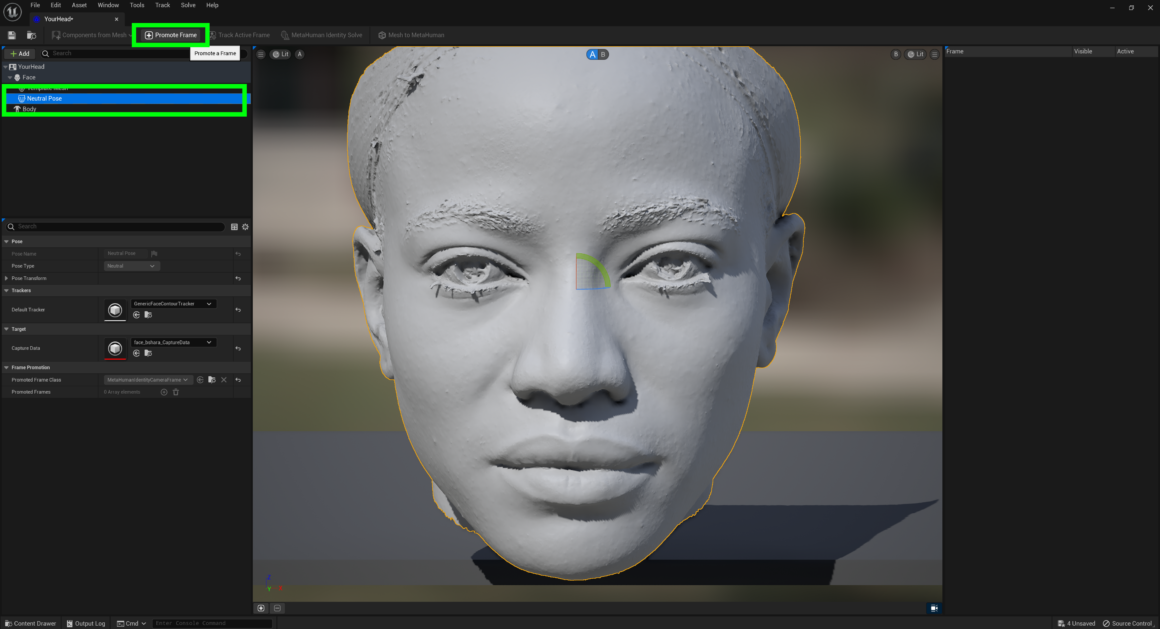 13.Click Track ACtive Frame.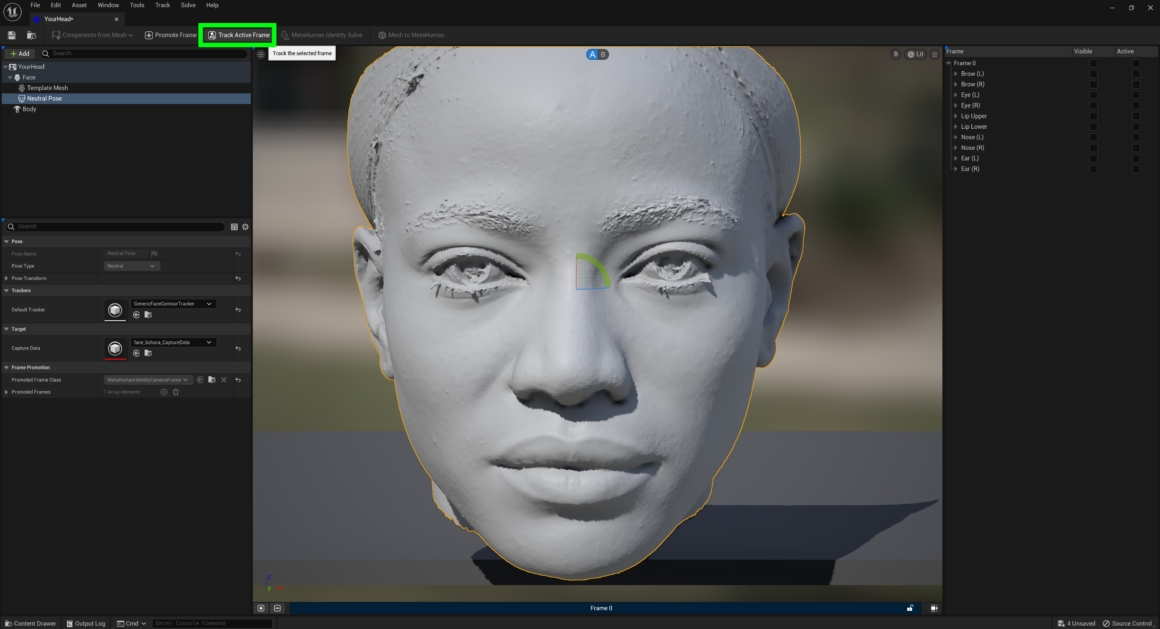 14.Adjust Tracking Points. Now adjust eyes, wrinkles and mouth for MetaHuman basemesh.
15.Click MetaHuman Identity Solve and wait.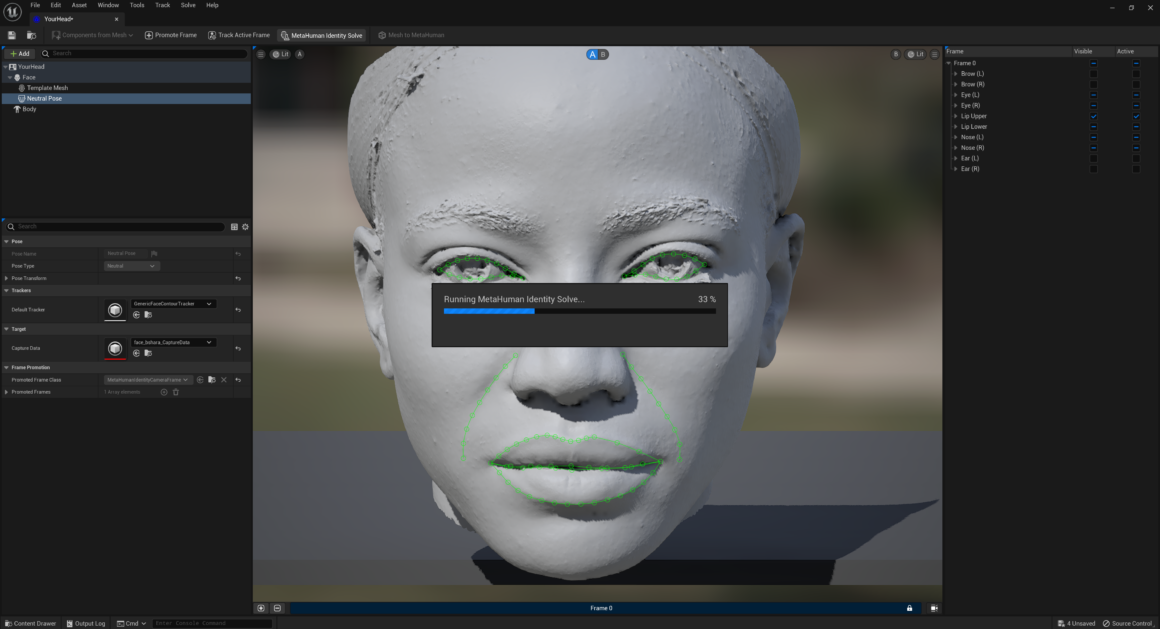 16.Then click Mesh to MetaHuman and go the website:
https://metahuman.unrealengine.com/mhc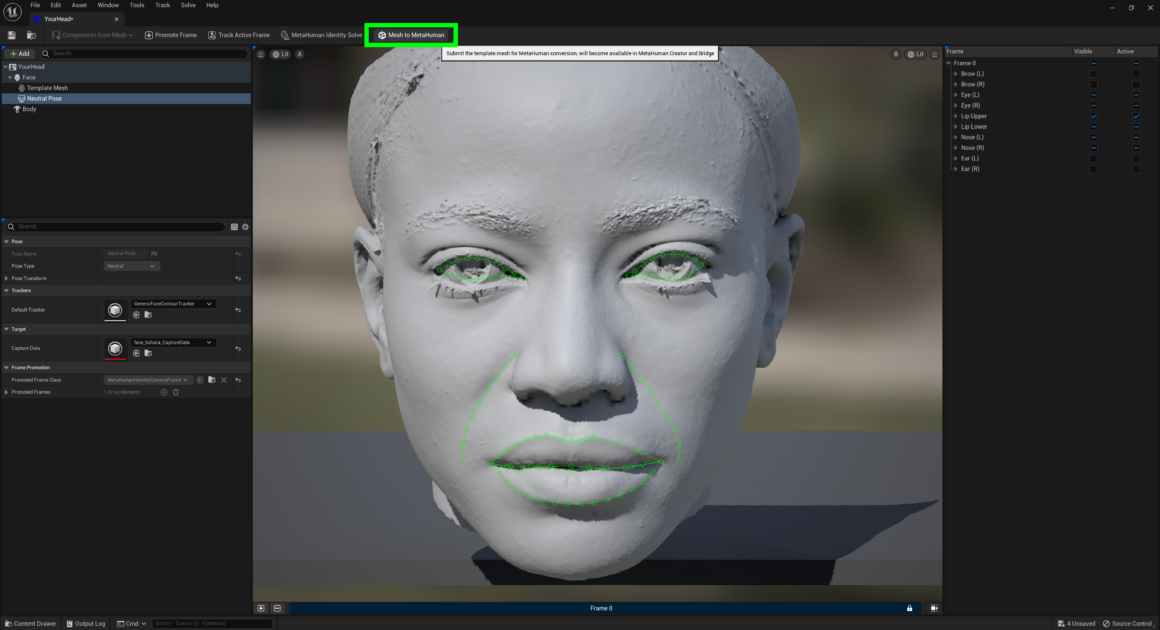 17.Open Unreal Engine 5.1 through the browser.
18.Now you should see your head in MetaHuman UI. Just Edit Selected.
19.Enjoy your MetaHuman!
The result is a fully rigged and animated portrait that you can use in your own projects or games. The possibilities are endless, whether you want to create a character for a video game, film, or just for fun. So why not give it a try and see what amazing characters you can create?
Today, literally anyone can create animated 3D version in the comfort of their own home. The team at Capturing Reality has created a tutorial that demonstrates how you can create your own MetaHuman. You don't need much. Choose from wide variety of 3D scans from 3D.sk and you are ready to roll.
Join our community & Get inspired by TOP artists:
---
Most popular RAW HEAD 3D SCANS
Join our community & Get inspired by TOP artists:
---
Most popular RAW A-POSE 3D SCANS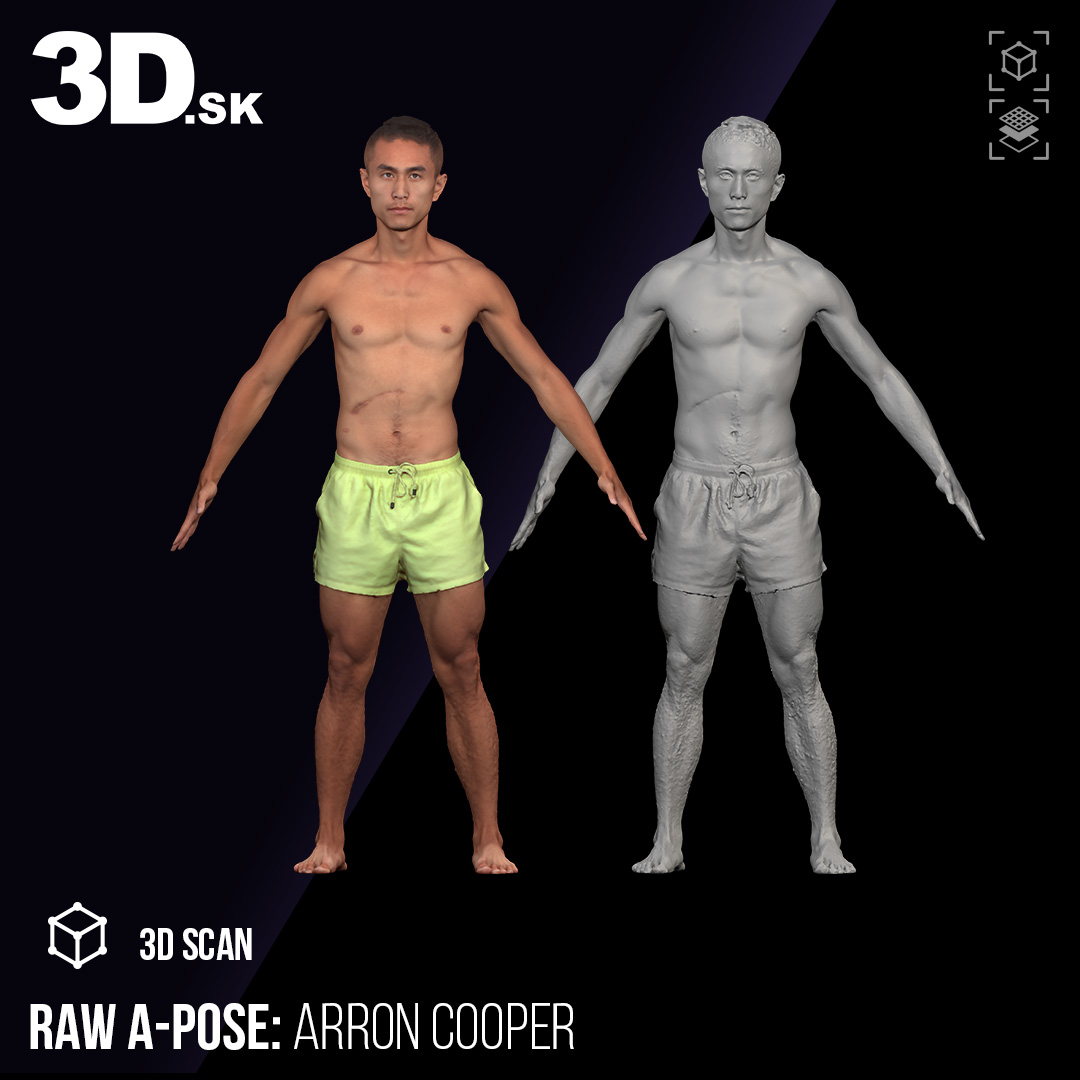 See more on our website:
---
Explore Tutorials category

Perhaps you have been thinking about becoming a character artist for games. Luckily for you, J Hill has some useful tips to get the job.