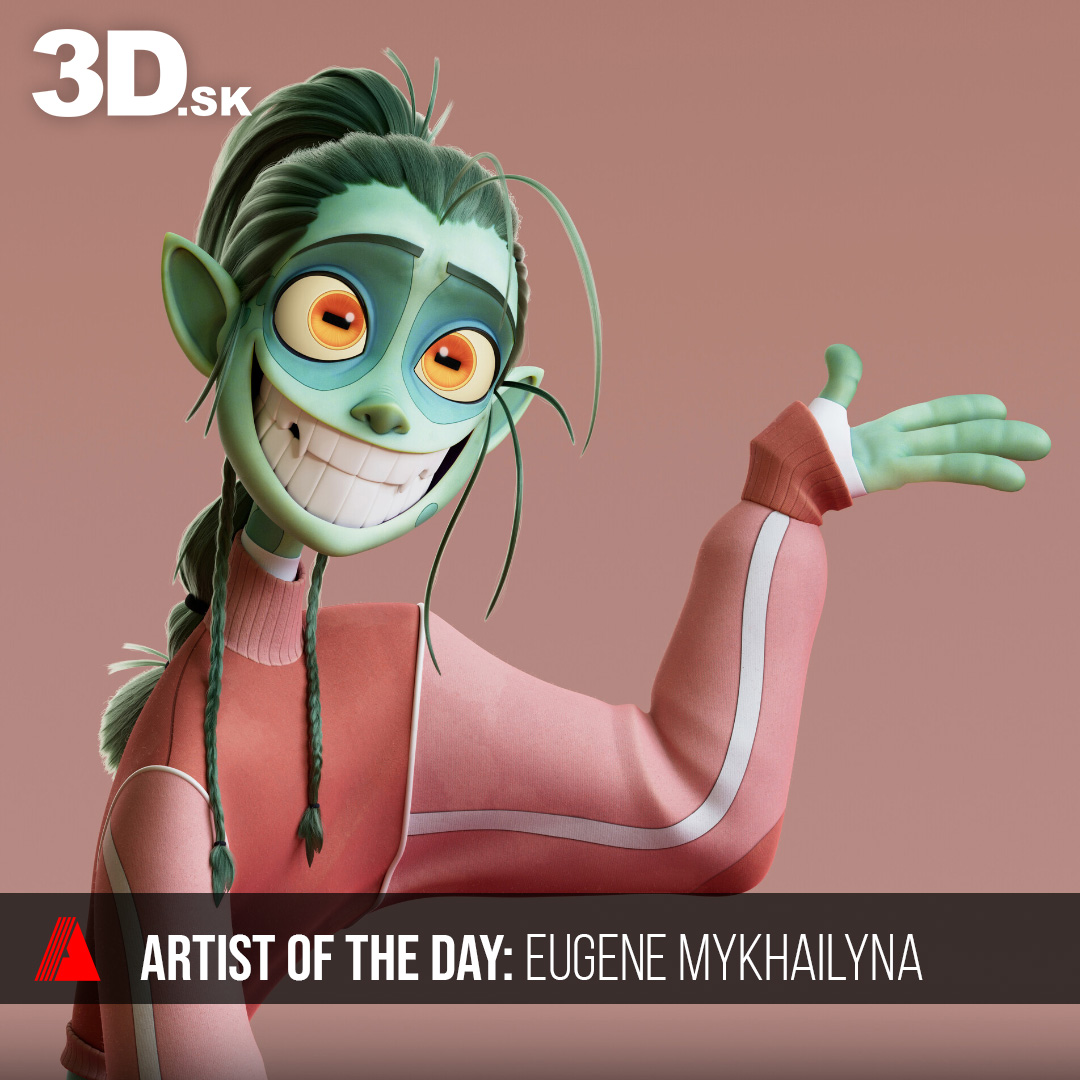 AOD: Eugene Mykhailyna / SEE FULL PORTFOLIO
Artwork: Green gym teacher girl
There was a great time studying in Animschool with amazing Charles Ellison https://www.artstation.com/charlesellison. The teaching is so damn good, I would reccomend this class for everyone, who is specialized in stylized character 3d art. Of course you still need to work hard, but with the kind motivational words from Charles it goes much easier. 
The concept I took from a talented Ida https://www.instagram.com/idasomethinghem/ – I fallen in love with the character from the first sight after hours and hours of searching!
Thanks everyone, who gave me a hand during this weeks, friends!
Hope you like the final result!
Software Used:
Zbrush, Maya, Substance 3D painter, Arnold
Source: Artstation
---
GET INSPIRED WITH TOP ARTISTS

AOD: Vitor Menezes / SEE FULL PORTFOLIO Artwork: Salkantay – "The Wild Mountain" Salkantay – "The Wild Mountain" is only called when dark and hazardous…