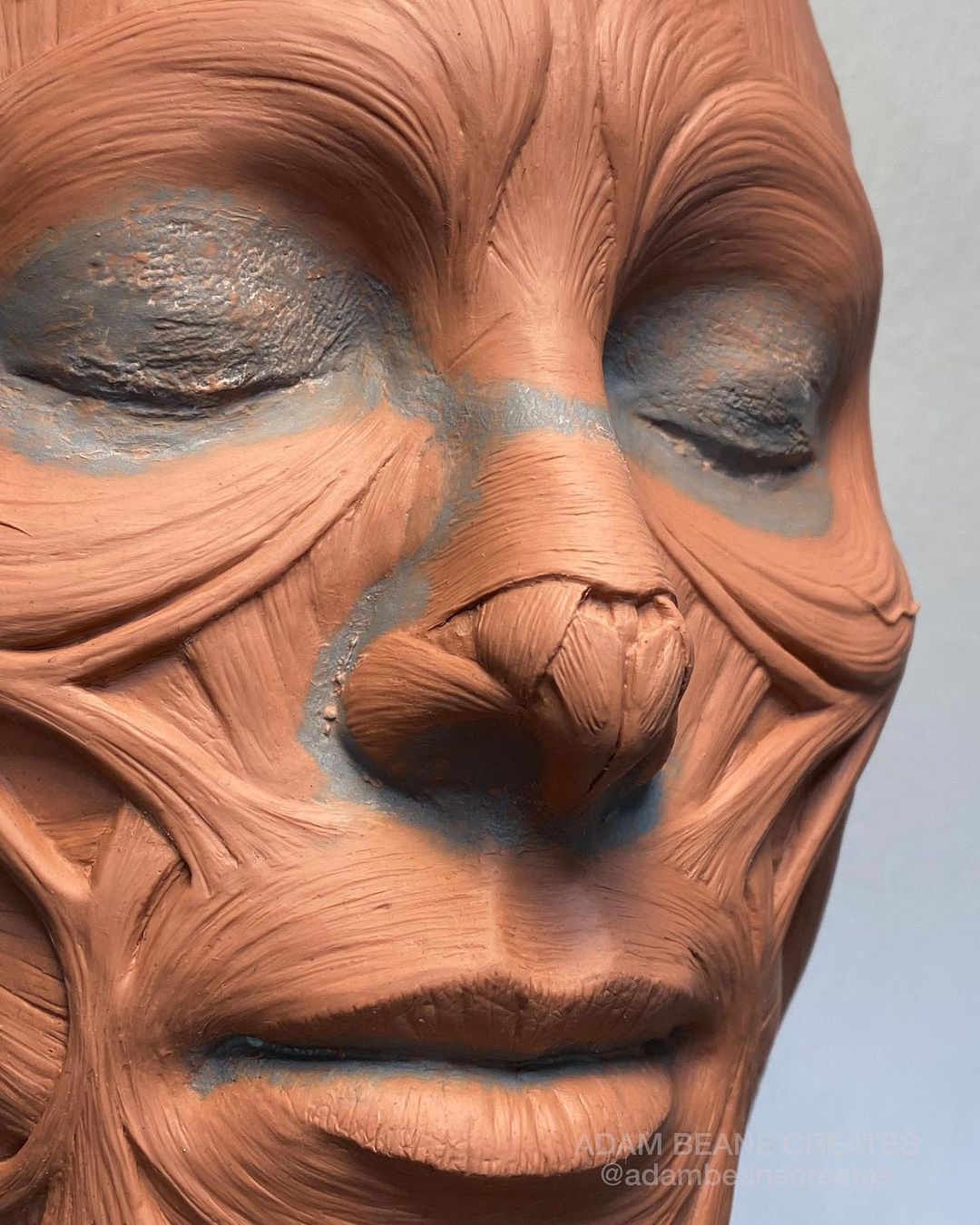 AOD: Adam Beane.
Source: www.instagram.com/adambeanecreates.
It is shocking, the degree to which anatomical texts disagree on the size, placement, shape, and attachments of facial muscles. Often they disagree on even the layering as well. And they all disagree in ways that leads me to suspect they're copying each other.
Truly, the only way to be accurate is to see for yourself and peel someone's face off. But if you can't do that, the next best thing is to buy this prosthetic I sculpted for @RBFX. It's dissected to different levels (no platysma, for instance) but it's as accurate as I could make it. It's left clean so you can make it fresh, rotting, etc. Add some more veins and nerves, add the salivary glands. Have fun!
---
Explore SCULPTURES by Artists of the day

AOD: Andrian Melka Source: www.instagram.com/melka_sculpture Explore SCULPTURES by Artists of the day