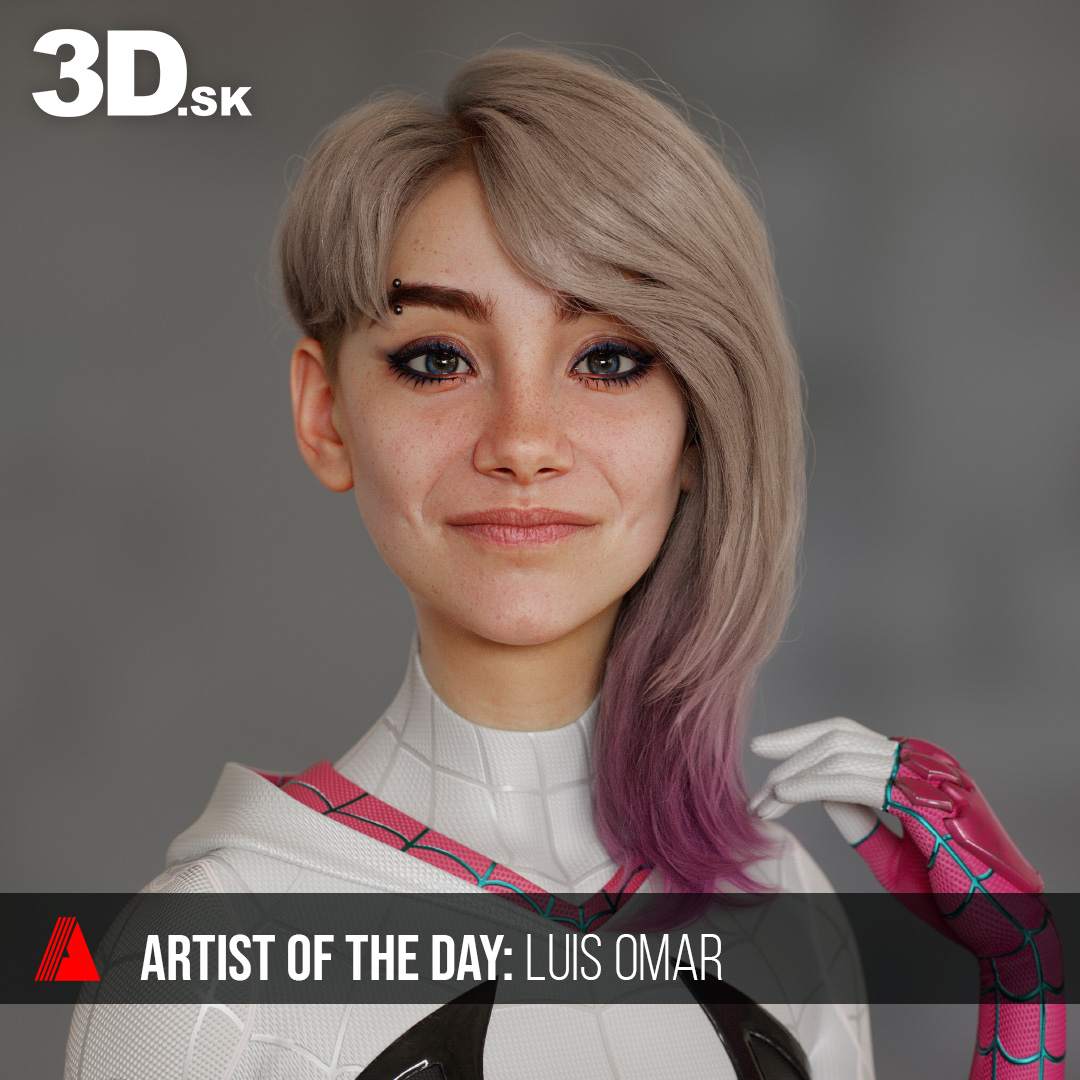 AOD: Luis Omar / SEE FULL PORTFOLIO
Artwork: Spider Gwen – Fanart
Hello everyone! I would like to share this quick (but not so quick) project that I started during my lunch time at work.
After watch Siperman Across the Spiderverse felt obligated to do my take on Gwen, just loved her!
I still see so many things to improve, but I need to call here done for now because if I dont, well, I think you know the end of the story hahaha
Hope you guys like it!
Software Used: ZBrush, Marmoset Toolbag, Maya, Substance 3D Painter
Source: Artstation
GET INSPIRED WITH TOP ARTISTS

AOD: Adam3DStudio / SEE FULL PORTFOLIO Artwork: Kodwo 3D portrait I have been working on enhancing realism in my models for quite some time. To achieve this, I've been experimenting with…