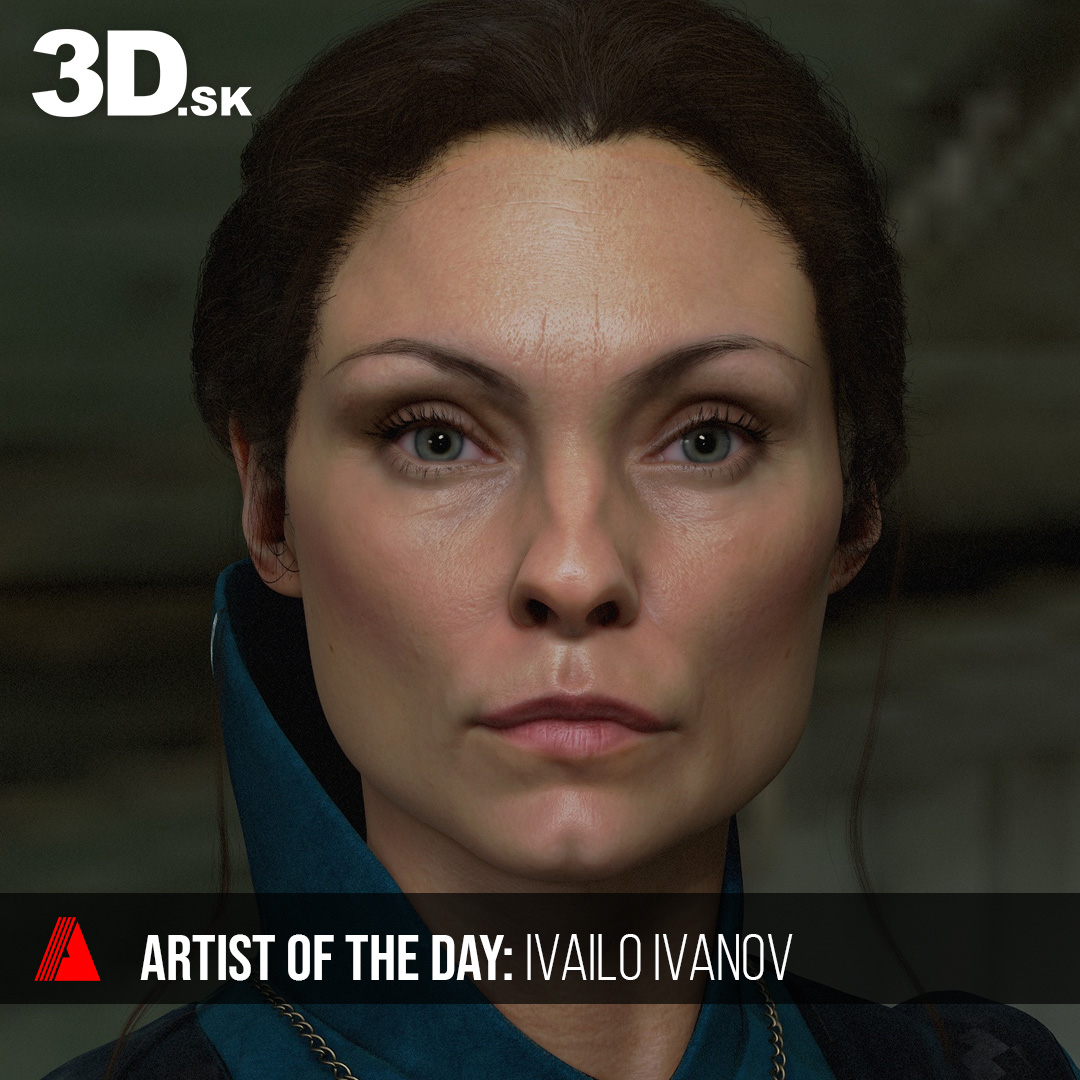 AOD: Ivailo Ivanov / SEE FULL PORTFOLIO
Artwork: The Rectoress
This started as a project for Wingfox, a tutorial on portrait rendering in Marmoset.Its MyAnna Burring as Tissaia De Vries from Netflix's The Witcher in case I did a bad job. You can get the tutorial here in case ure interested : https://www.wingfox.com/c/9055
It started quite some time ago to be quite honest.
I did get caught up in a bunch of problems during the process, such as the likeness itself being pretty damn hard mostly because of the specific expression of those pursing lips she has on her face, which is kind of my first encounter with something like that.It messed me up I did think about giving up on several occasions and starting a McDonalds career, for which I believe I had the skills. Not only that it was my first time doing an offline tutorial where I had to pre-record everything and render it and in the first attempts, it was taking me way too much time with the first tutorial being 150+ hours after edit. Obviously i had to start over. And I did so – several times. Finally I was able to do it within about 50hours (less than 40 after edit, but nothing important was missed). I'm not going to even start about dealing with the audio and all the trouble I had of getting my audio equipment delivered and working. But yeah in the end I am okay with the final product and those final images are a bit different than the result I had in the tutorial, mostly because I had about a month after I was finished with everything until the tutorial was released and I did go back to the model with a fresh eye and readjusted some stuff. But the principles remain the same.
Rendered in Toolbag 4
I used Scan store asset for a base mesh + base texture and displacement
Hair is Xgen – its not haircards Im done with that shit.My first hair in Xgen so please be gentle.I know its shit.
Source: Artstation
GET INSPIRED WITH TOP ARTISTS

AOD: Adam3DStudio / SEE FULL PORTFOLIO Artwork: Kodwo 3D portrait I have been working on enhancing realism in my models for quite some time. To achieve this, I've been experimenting with…