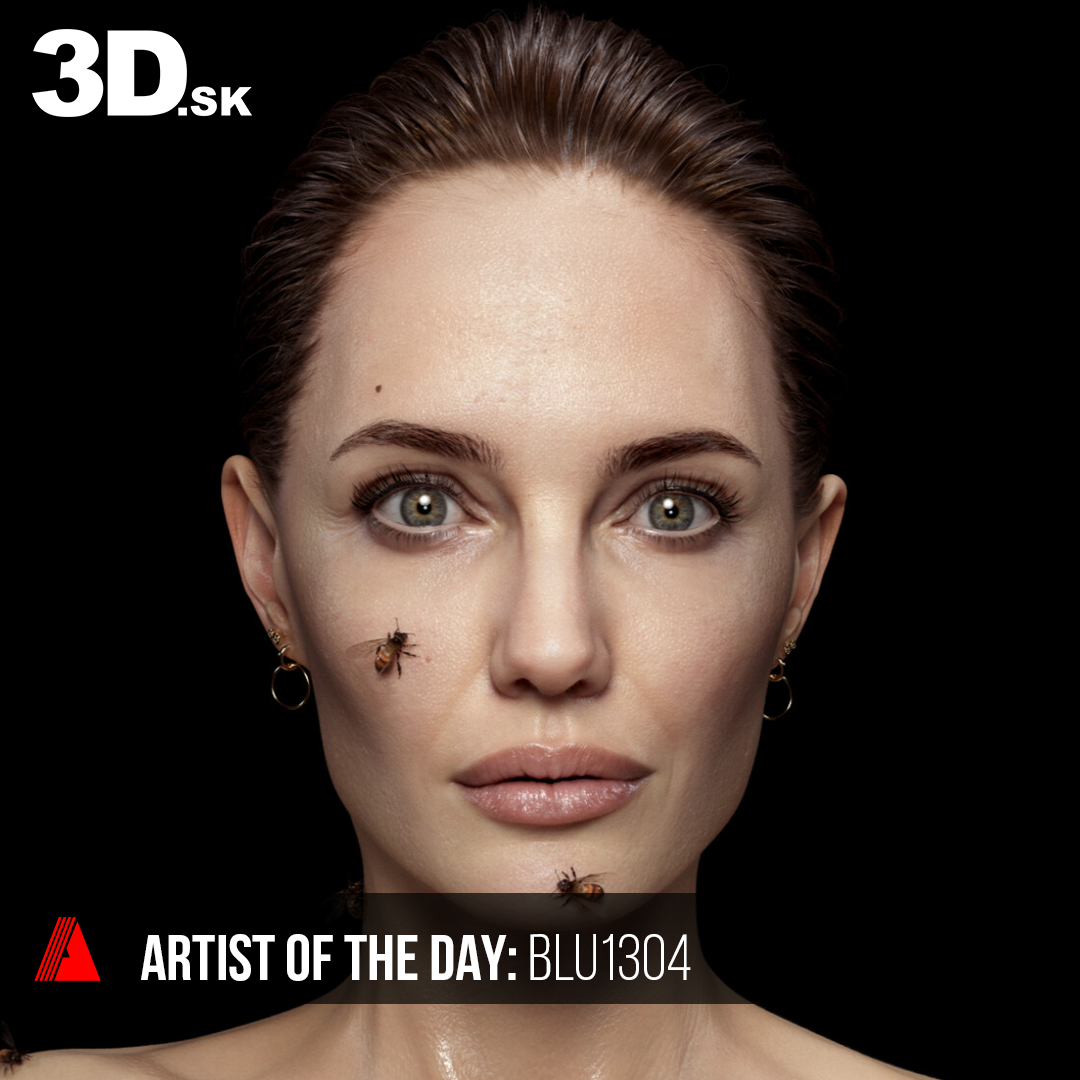 AOD: ABLU1304 / SEE FULL PORTFOLIO
Artwork: Angelina Jolie
More breakdowns:
https://www.instagram.com/blu1304/
My final renders of Angelina Jolie 3D Model with bees. This is a new record for me – 2 weeks for 1 character! I was inspired by National Geographic photography devoted to bees care. I studied V-Ray GPU by Сhaosgroup and I'm pretty happy with the result and speed of GPU Render. I used ZBrush for Sculpting and Substance Painter for Texturing, Grooming was done with XGen Core. ZWrap was used for Details transfer.
Textures are mix of multichannel maps by TexturingXYZ and HD Displacement by 3D Scan Store, gaps are filled with hand-made alphas.
Source: Artstation
GET INSPIRED WITH TOP ARTISTS

AOD: Sailesh Parajuli / SEE FULL PORTFOLIO Artwork: Girl I've recently wrapped up a personal project 3D portrait of a girl. This was inspired by a photo from hadynayh. I started this…